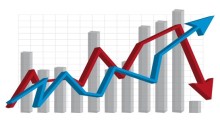 A4's interim submission on the sustainability of the NDIS is available online.
The submission contains some recent data about the number of people diagnosed formally with autism spectrum disorder (ASD) and receiving either an NDIS plan or Carer's Allowance (child). These diagnosis rates are often interpreted as indicators of autism prevalence in our community.
The following data is reported in Annex A.