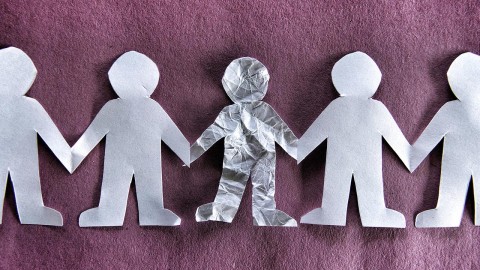 Children with disabilities could face new risks under the $22 billion National Disability Insurance Scheme (NDIS), a national inquiry has been told.
Gail Furness, SC, counsel assisting the royal commission into institutional responses to child sex abuse, said greater choice and control under the NDIS, which is being rolled out across the nation, means "the ways in which children with disability are protected in institutions will need to deal with the risks".
On Tuesday a commission panel of government and non-government agency representatives discussed the child protection implications of the NDIS which was rolled out on July 1.
It will cost $22 billion a year and support 460,000 Australians, including 115,000 children with disabilities, when it is fully in place in 2019.
It has been trialled in NSW, Victoria, South Australia, Tasmania and the Northern Territory. Western Australia has still to sign off on it.
Because it is a collaboration between jurisdictions - the commonwealth, states and territories - complexity and differences in standards is of concern to the royal commission.
The commission has already called for a national working with children check system, having heard evidence that perpetrators of child abuse were moving between jurisdictions without being detected.
Deputy secretary of the Department of Social Services Felicity Hand said on Tuesday the "absolute intent" of the NDIS quality and safeguard system was to achieve national consistency and the best possible standards.
Ms Hand said it was still "a work in progress" but stakeholders were negotiating a national system of registration, compliance, and auditing as well as safeguards under the NDIS.
Child protection procedures already in place in jurisdictions would still apply, she said.
The aim of the NDIS - to give disabled people or their guardians more control over what services they use - means the number of non-registered service providers could increase, the commission heard.
Stephanie Gunn, deputy CEO of the NDIS, said those who were self-managing their care would be advised by the NDIA - the agency implementing the scheme - and might not always get approval for whatever service provider they chose.
Earlier on Tuesday, Stephanie Gotlib, chief executive of advocacy group Children and Young Persons with Disability Australia, who has examined the NDIS draft standards, said there was no clear emphasis on safety and abuse issues.
Ms Gotlib is on a reference group run by the NDIA and said she had concerns whether there were going to be better safeguards for children.
Families of disabled children were "brutalised" in the current system when they raised a complaint - they were either disbelieved or their complaints diminished, she said.
The emphasis under the NDIS should be on workplace management, the culture of organisations and giving disabled children a voice, she said.
Ms Hand said it was envisaged there would be a complaints commissioner under the NDIS.
The hearing continues on Wednesday.
from https://au.news.yahoo.com/a/32086452/abu...
see also NDIS child protection standards need work Royal Commission hears