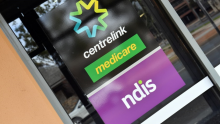 Evan Young
This article contains references to suicide.
Disability advocates are concerned new reforms announced to NDIS eligibility decision making could have disastrous consequences.
There is concern in Australia's disability community that an overhaul of the National Disability Insurance Scheme could make it harder for people to access the program and lead to instances of self harm, including suicide.