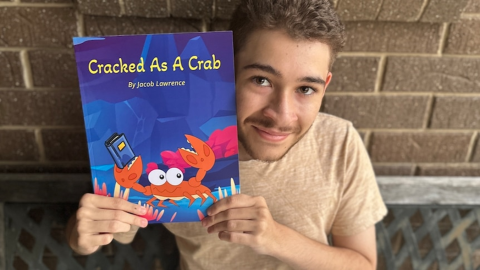 Jacob Lawrence, at age 17, is a support student captain at Armidale High school, a motivational speaker and a published author.
He also has autism, something he says doesn't define him but inspires him.
"I'm using it to motivate other people to do what they need to do," he said.
At just six months old, Jacob had a stroke that left him physically impaired, unable to bear weight in his legs or move the left side of his body.
Unable to walk and in a wheelchair until he was six years old, Jacob turned to books and read fluently at age four.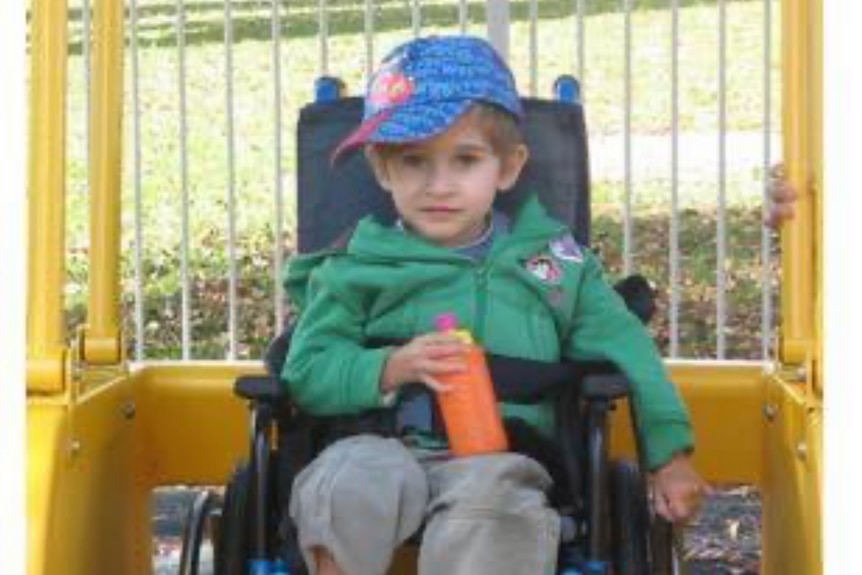 Jacob was in a wheelchair until he was six years old.(Supplied)
According to the Autism Association of Western Australia, it is estimated that one in 100 people in Australia have autism.
In 2018, there were 205,200 Australians with autism, a 25.1 per cent increase from 164,000 in 2015.
The idea of writing a book had been in the back of Jacob's mind for as long as he could remember.
"It's been one of my long-term lifelong goals and I feel very passionate and happy about doing it," he said.
With mum's help, Cracked as Crab was born, the story of Chip, a crab who has autism and uses humour to make friends.
"The response to it has been very, very positive. People are happy and excited for me," Jacob said.
Now a published author, Jacob has plans to write more books.
"I think I do have plans to do many more in the near future," he said.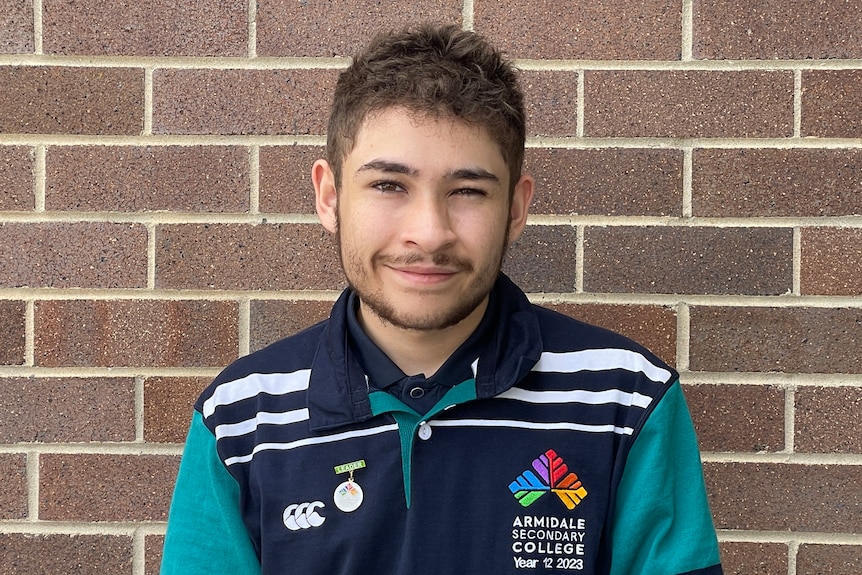 Jacob is proud to be a student support captain at his school.(ABC New England North West: Olivia Babb)
Not content with sitting idle while most students are studying for their year 12 exams, Jacob is busy advocating for others in his role as support student captain.
He saw a gap in student support leaders within his school and wanted students with autism to be included.
"We felt left out of the mainstream stuff and I thought, 'No I can't let this happen.' It's gone on for too long," he said.
Jacob is determined to have a long and successful career and wants to inspire other people living with autism to achieve their dreams.
from https://www.abc.net.au/news/2023-02-20/teenage-author-advocates-students-autism-armidale-high-school/101989564