A single mother has called for a re-think of the National Disability Insurance Scheme after she was left without enough support to properly care for her severely disabled son.
Tammie Lansley, a volunteer firefighter from Sydney's west, has struggled every day for the past decade to care for her son Nathan Brincat.
Nathan, 13, has the mind and body of a toddler because of a debilitating genetic condition called mitochondrial disease.
Tammie fears she may have to see Nathan institutionalised.
The disease attacks his energy cells, causing his muscles to slowly waste away.
He is unable to walk or talk, is bottle-fed every three hours, requires nappies, and also battles diabetes, epilepsy and autism.
"I get up every three hours, even overnight, and that's not when he is sick," Ms Lansley told A Current Affair.
However, it was after the NDIS was introduced 14 months ago, Ms Lansley said, that her son's health started to deteriorate.
She said before the NDIS, she received enough government support to properly care for Nathan.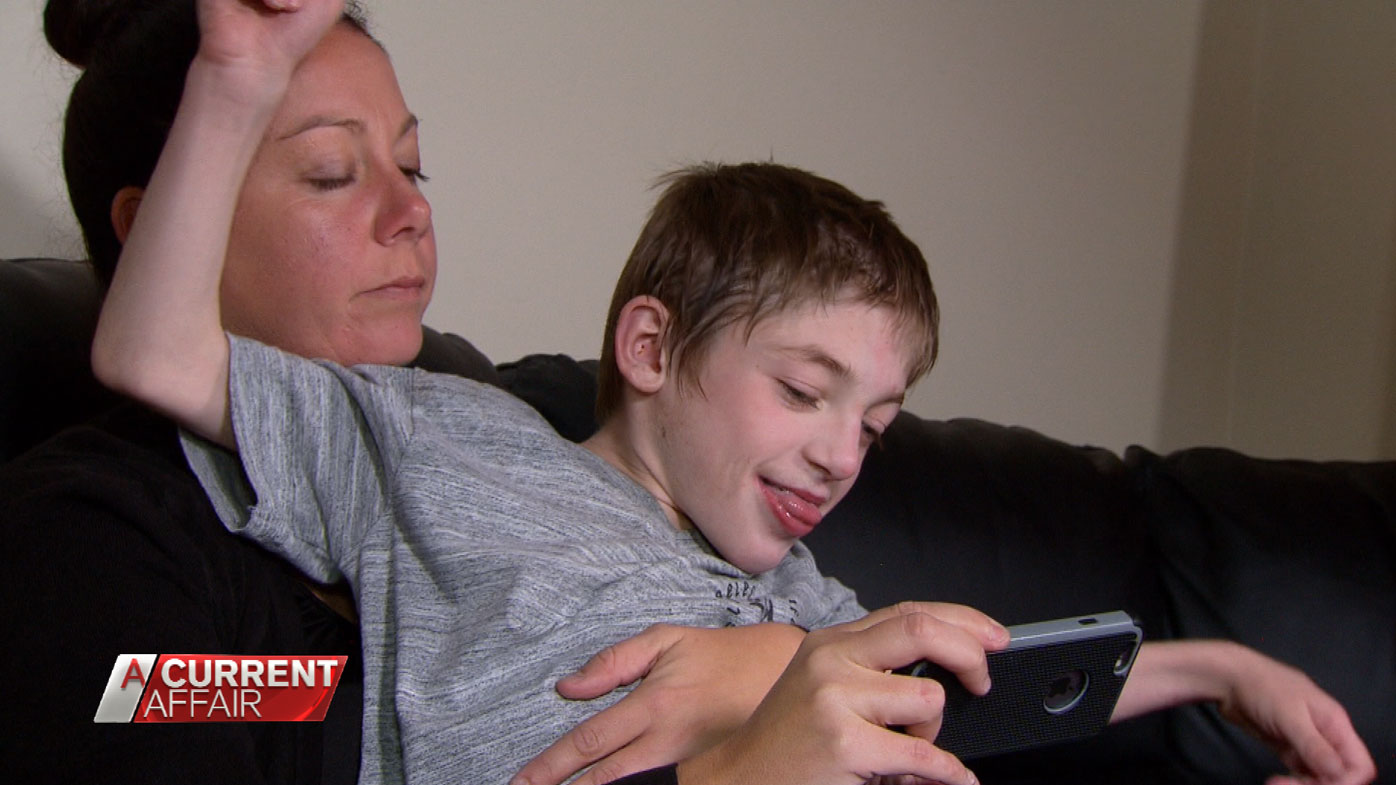 Tammie Lansley with her son Nathan.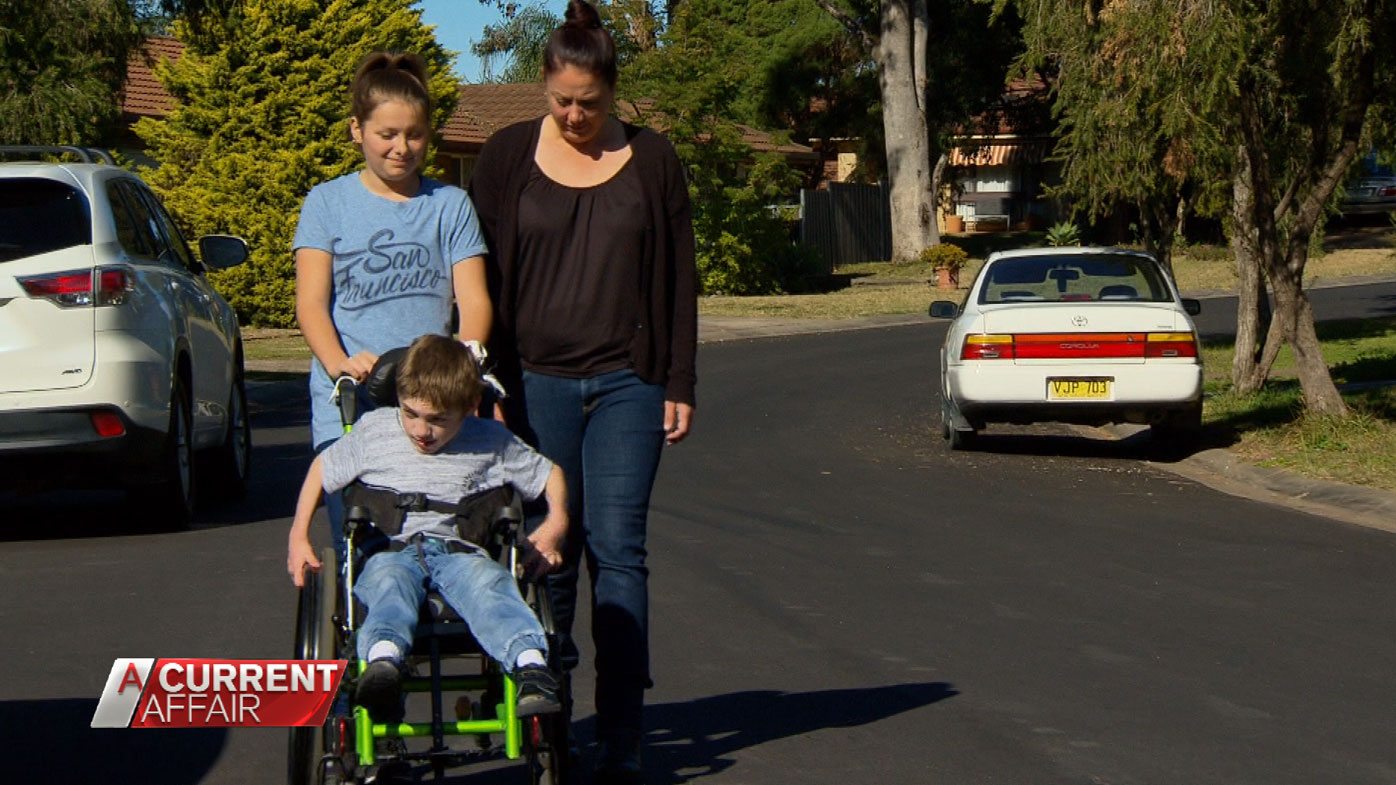 The whole family - Tammy, Nathan, and sister Jayde.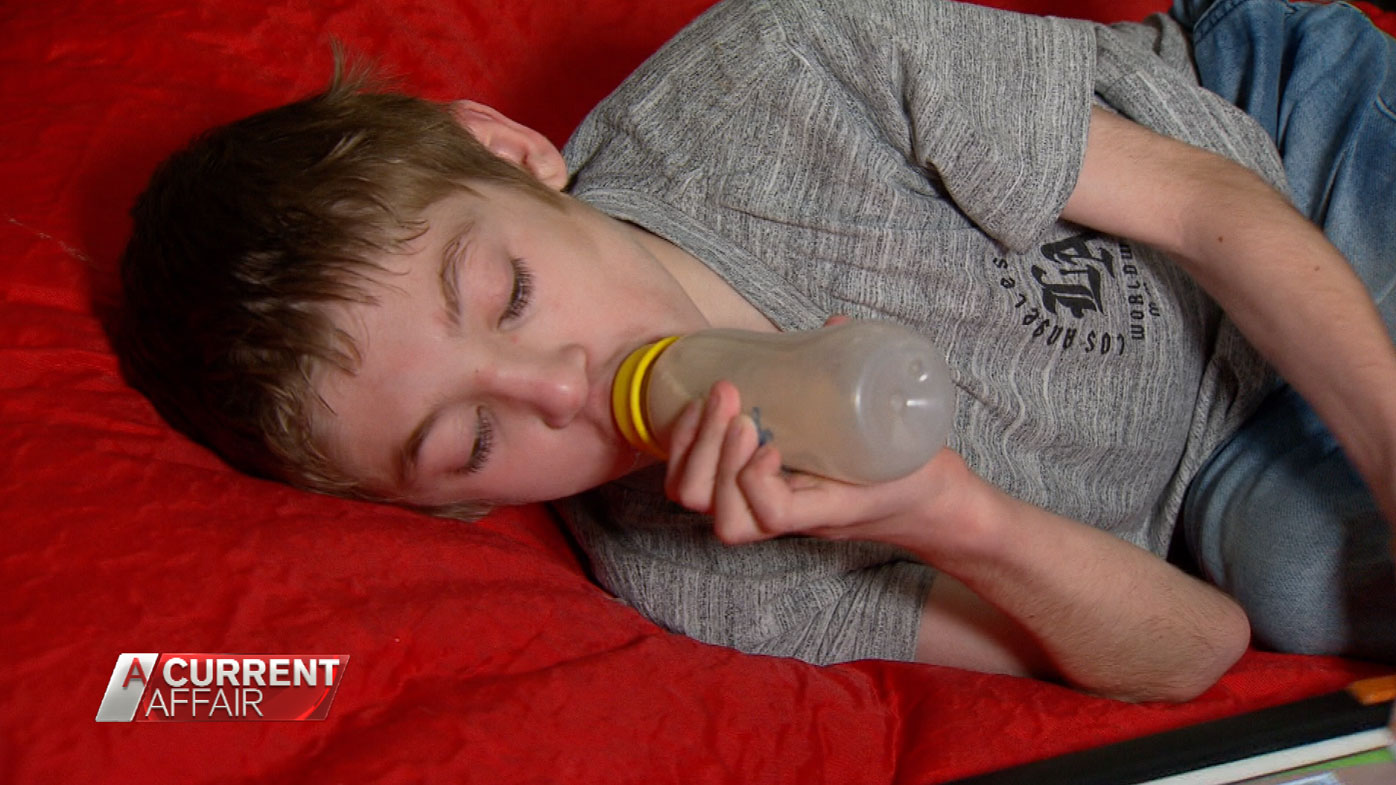 Nathan Brincat must be bottle-fed every three hours.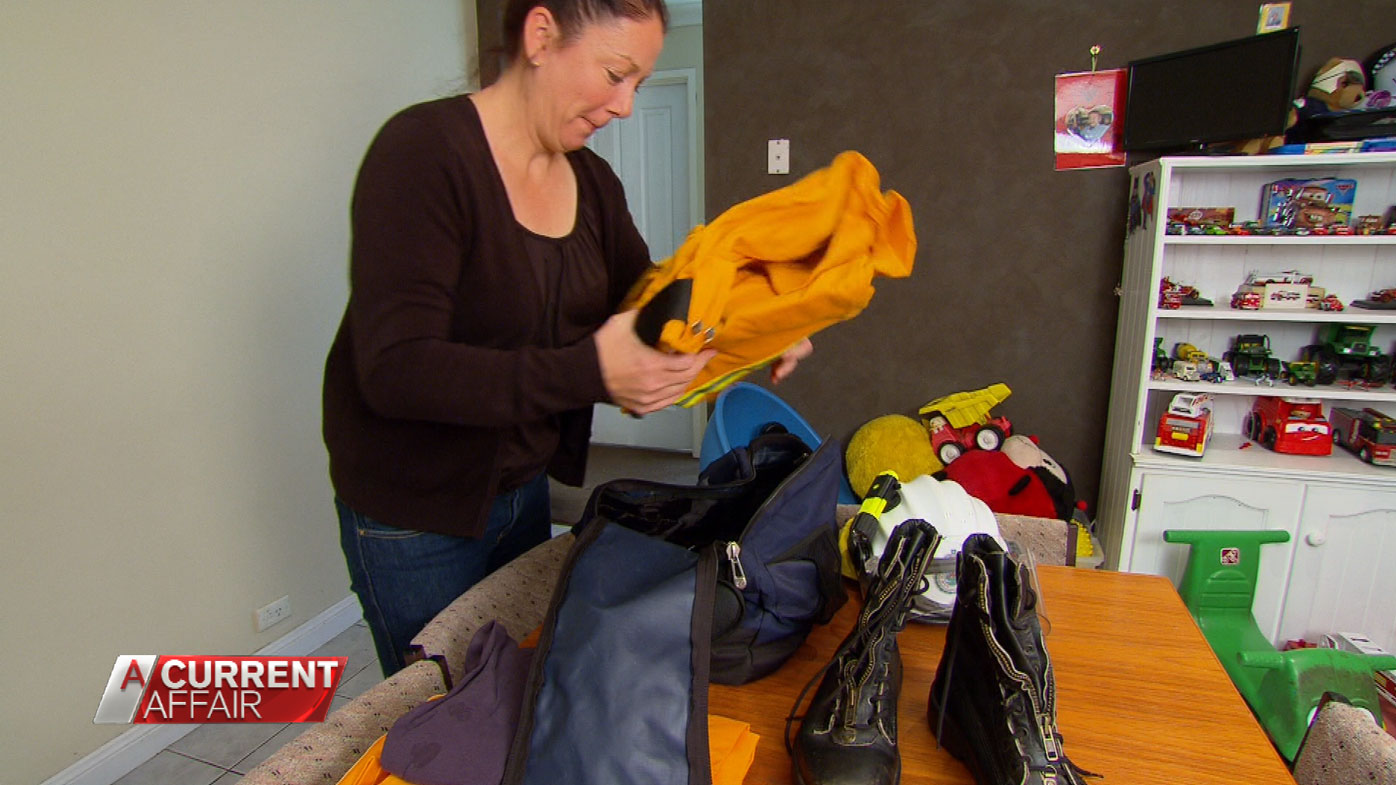 Tammie Lansley is a volunteer firefighter.
For a crucial 28 days a year, a registered nurse would care for him while in respite, giving Ms Lansley a chance for some rest, or even to give back to the community in her role as a firefighter.
"It means that I can have some me-time and not stress and worry," she said.
"I can be a part of my community."
However, under the NDIS, Nathan's care package for core supplies - which includes respite care - is capped at just under $45,000.
Ms Lansley said it was not enough money to pay for Nathan's regular registered nurse, Stephen Rees, who has helped care for him for the past three years.
"The NDIS has formulated that I cost $93.75 an hour, and I work for 10 hours a day," Mr Rees said.
"Tammie doesn't want money, she just occasionally wants a break from this 24/7 care so she can have some kind of normality in her life."
Ms Lansley estimated it would cost at least $150,000 to care for Nathan at home - including respite care, nursing fees, therapy, nappies and other essentials.
"I just don't understand how they've calculated this," she said.
Ms Lansley said her situation was no so dire, she is unsure if she can continue to provide adequate care for her son.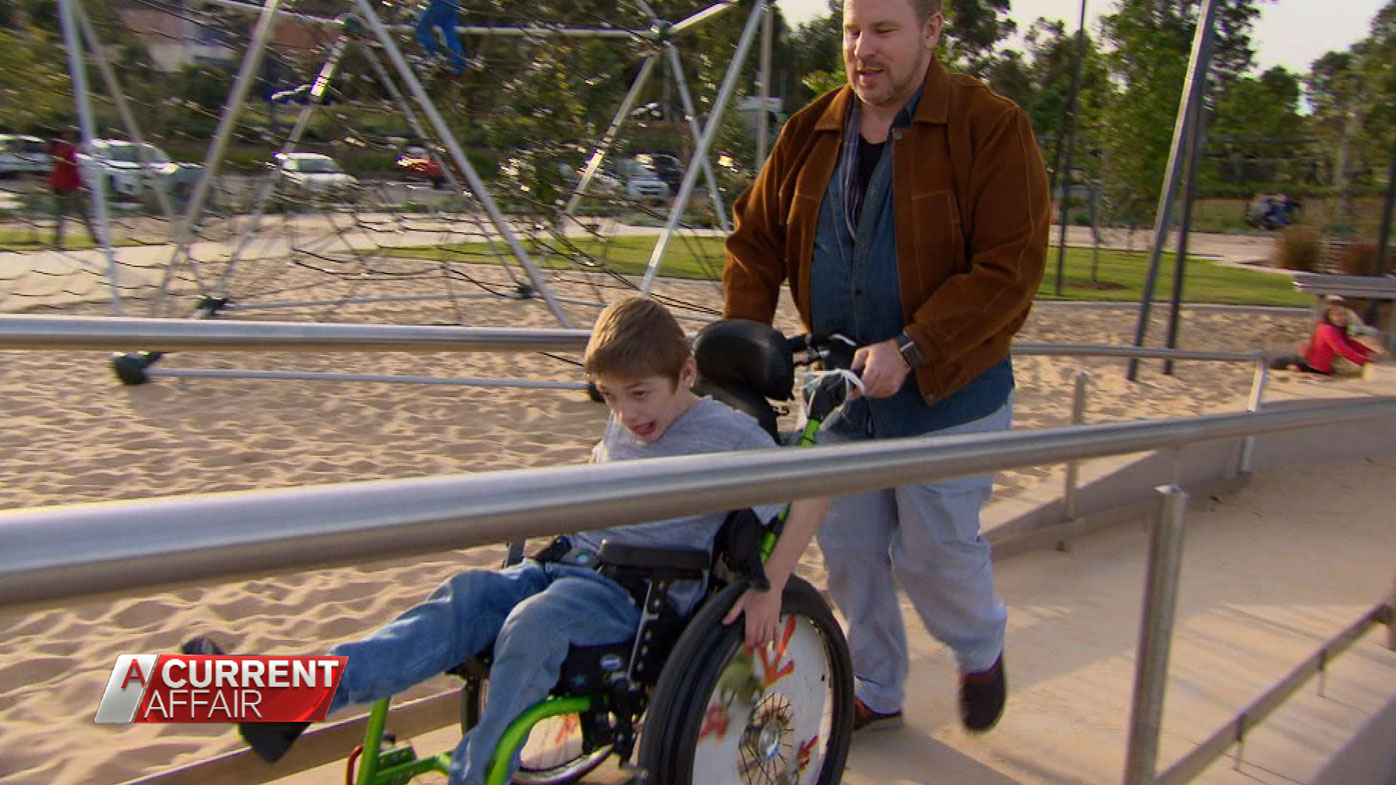 Nathan with his registered nurse Stephen Rees.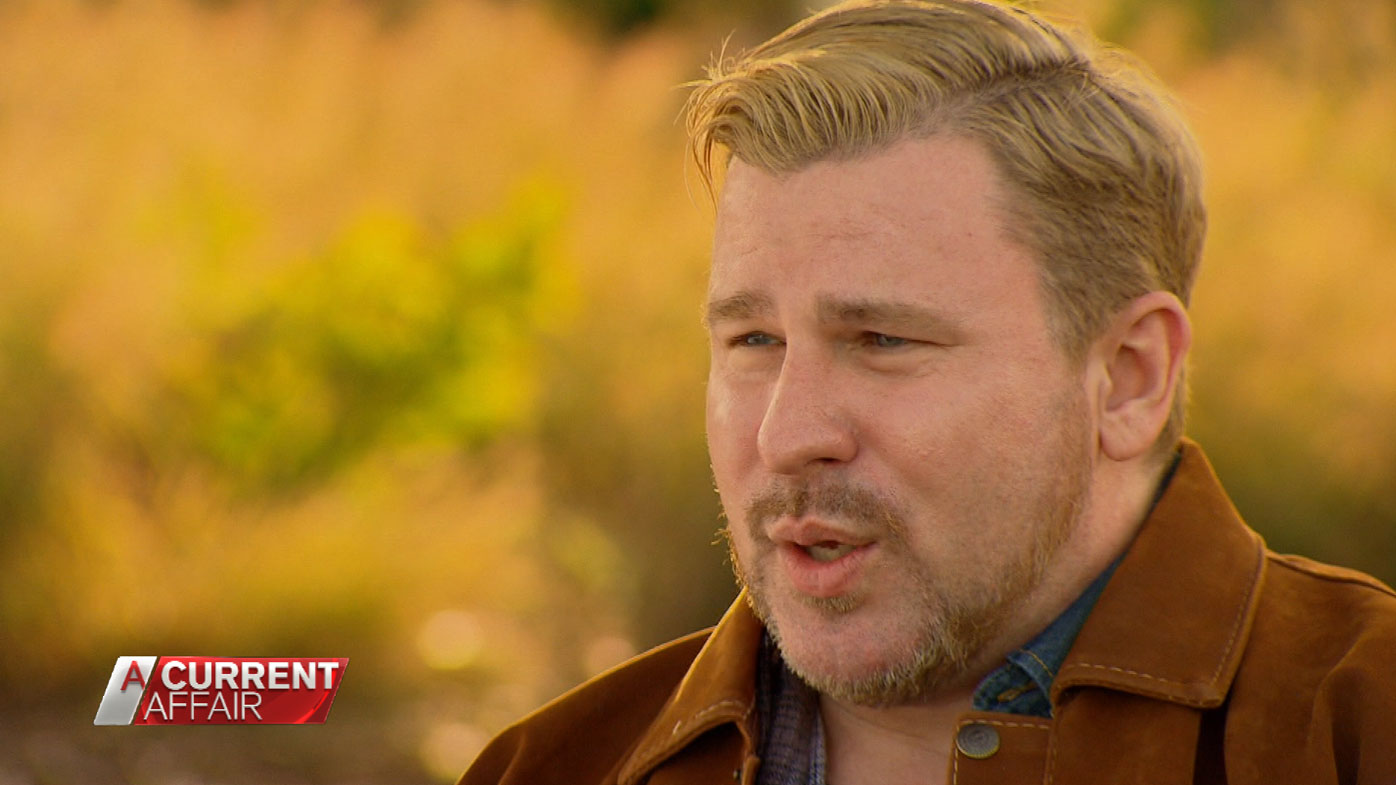 Nurse Stephen Rees says Tammie "wants a break".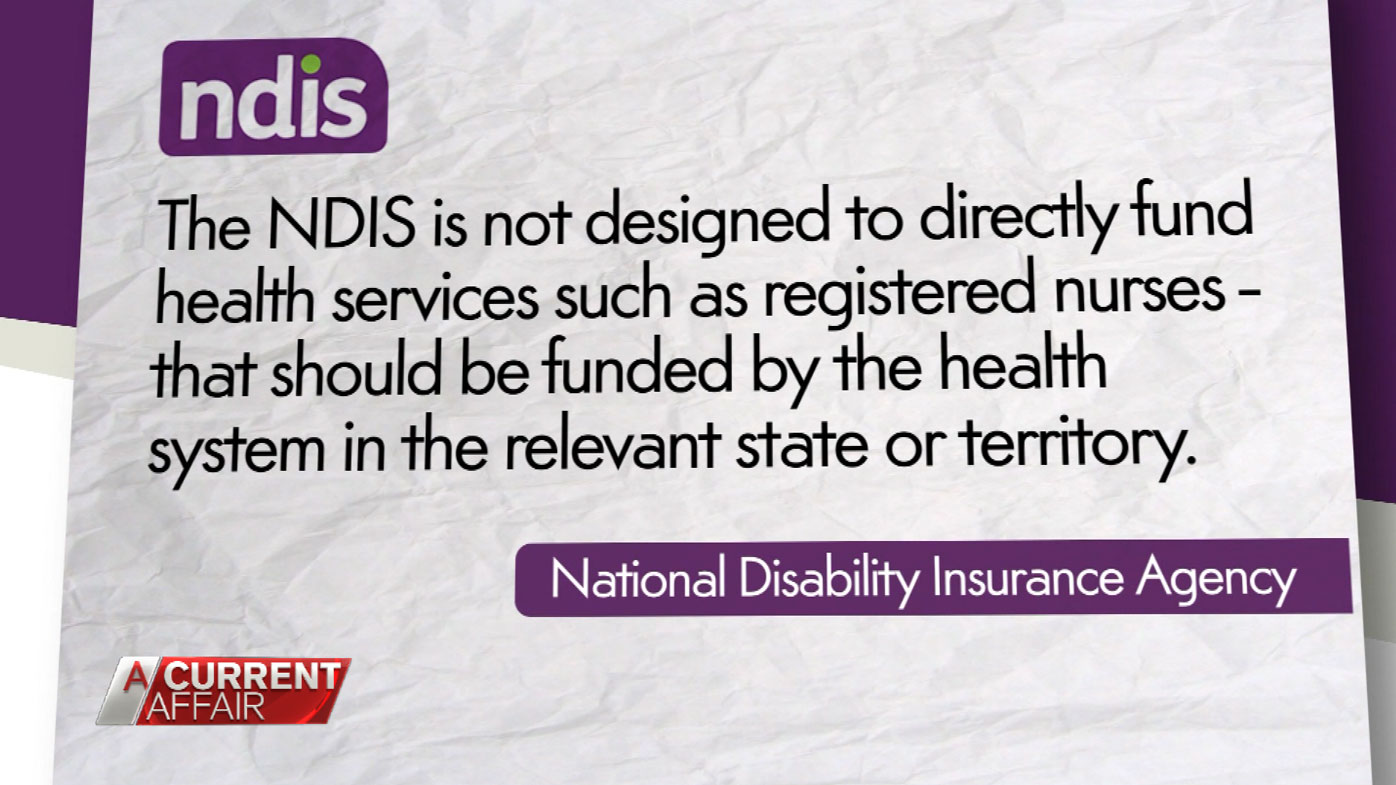 The NDIS issued a statement.
She said she feared she might have to turn Nathan over to be institutionalised.
"I don't even want to think about it, to be honest," she said.
"I think I would hate myself for doing it, and I know a lot of people would probably hate me for doing it."
In a statement, the National Disability Insurance Agency said it was not designed to fund health services such as registered nurses, which should instead be supported by the relevant state or territory health system.
When contacted by A Current Affair, NSW Health issued a statement conceding a review of Nathan's individual circumstances was necessary.
The department said Ms Lansley would be offered support after she appealed the current funding package.<./p>
From http://www.9news.com.au/national/2017/07/13/18/05/single-mother-says-sh…