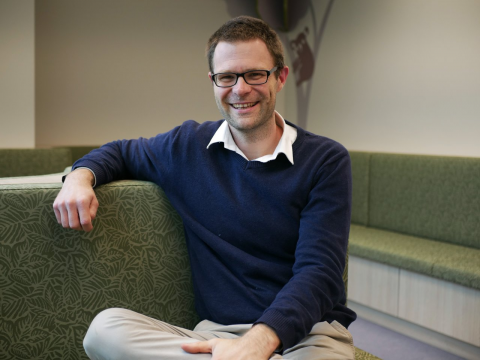 As the National Disability Insurance Agency awaits the findings of research it has commissioned into autism support and treatment, members of the autism community are concerned the report may never be made public. By Rick Morton.
The National Disability Insurance Agency has been working for months on a secret report that will lock in the evidence base for different autism interventions and support packages, but advocates fear it could be used to cut costs if it is not made public.
The research project, delivered by the Cooperative Research Centre for Living with Autism (Autism CRC), was commissioned and paid for by the agency delivering the multibillion-dollar National Disability Insurance Scheme in late May. However, there are no public tender documents and the deal has not been announced.
Children with autism have consistently been one of the key groups identified by the managers of the NDIS as contributing to "cost pressures", while autism across all ages remains the single largest disability group in the scheme, representing almost one-third of 365,000 participants.
These numbers reflect woeful levels of unmet demand in the old system of disability support. However, they have also caught the NDIA off guard because the modelling used by the Productivity Commission to design the scheme in 2011 – and the basis on which it was funded – is dramatically out of step with reality, particularly when it comes to the number of people with autism.
Professor Andrew Whitehouse, who is leading the research project, which focuses on support provided to children aged 12 and under, says it "is a hard-nosed scientific review that goes out to all of the clinical trials out there to bring together a state-of-the-art, current knowledge as to what is actually an evidence-based intervention and what is not".
Whitehouse says he cannot speak for the NDIA on how the final report will be used, but emphasises it is an "extremely important step" that all families and people in the community have access to his findings when they are completed.
"It's really not just a scientific duty, it is a moral and ethical duty that families have access to that evidence," he says, noting he doesn't know whether the agency intends to release the report.
"But I would certainly hope that it is going to be made public because it's an important piece of work not just for any government agency but for every family which will help them understand which decisions will yield the best support for their child."
A spokesperson for the agency said "the NDIA is committed to continually improving the experience and outcomes for all NDIS participants.
"Under the NDIS Act, the NDIA is required to routinely conduct and participate in research to inform decision-making – we want to provide clear guidance for participants, their families and carers to make decisions on how to best use their NDIS plan budget to achieve positive outcomes."
The agency in charge of the NDIS has a patchy record on transparency.
In 2018, it accidentally published changes to access rules for the scheme, which purported to remove one level of autism severity from automatic entry into the scheme.
"It is clear, however, that in terms of autism there will be no one-size-fits-all approach to intervention."
Bureaucrats at the NDIA said this was a mistake and the agency never had any intention of rewriting the rules.
Nevertheless, around the same time, scores of people with existing support packages for autism revealed they had their funding slashed by either one-third, half or nearly cut entirely.
Original government estimates for the NDIS, at their most generous, forecast 18 per cent of an estimated 410,000 scheme participants would have autism. Instead, over the past three years, the proportion has risen from 28 per cent to 31 per cent. The scheme is now estimated to have 500,000 participants by 2024-25.
In June 2018, the former chief executive of the NDIA, Robert De Luca, told senate estimates he expected that number to come down.
"Over time, we would expect the numbers to be broadly in line with what the Productivity Commission estimated, but we continue to monitor that to understand any variances and differences to those assumptions," he said.
"I think the key focus for us from a sustainability perspective is a number of things we need to continue to monitor, including making sure we've got the right people in the scheme with the right packages."
An autistic woman familiar with the research project, who did not wish to be named, told The Saturday Paper there is a "level of concern" within the agency about "the high numbers of participants that are on the autism spectrum".
"I guess they don't want to be forking out hundreds of thousands of dollars on support that hasn't been proven," she says.
There is a division between the support adults with autism want, or believe appropriate, and the therapies most often trialled by families of children with autism – the most common and expensive of which is applied behaviour analysis (ABA).
ABA involves up to 40 hours a week of intensive one-on-one therapy, which some adults with autism have compared to "dog-training", alleging it is designed to overcorrect children and turn them into "normal" people.
This is one of the programs in the sights of the NDIA.
"Once you start intervening in behaviours of the child that are not harmful, often it's about what the parents want. It's their goals, not the child's," the woman says.
"I'm not trying to demonise parents, but the original stated aim of ABA was to produce a child that was indistinguishable from their peers. Obviously if there are behaviours that are harmful to others, there is a need for support, but often that is not the case."
Professor Whitehouse says there is "still a degree of community mystery" around autism which has opened the field to practices or interventions that are "not necessarily based on the best evidence".
"It is clear, however, that in terms of autism there will be no one-size-fits-all approach to intervention," he says.
"The spectrum of autism is as broad as the spectrum of humanity."
An attempt to use such a one-size-fits-all approach has landed the NDIA in trouble, however. Behind the scenes, it deploys "benchmark" or "reference" packages as templates to offer support to people deemed eligible for the disability scheme.
This provides some measure of consistency with other disability groups – especially those with physical impairments – but it has proved wildly inappropriate for people with autism.
In January 2018, for example, Queensland mother Joy Newman and her husband attended what they thought was a pre-planning meeting for their then 12-year-old daughter Elise, who has autism with resulting profound impairments that means she requires 24-hour-a-day care. Newman was told the meeting with a local co-ordinator was just to hand over information for the NDIS planner, who would then be in touch to discuss a plan. Instead, three weeks later while recovering from surgery in hospital, she was phoned and told her daughter would receive a $59,000 annual support package.
"It was nowhere near enough for Elise and I asked for a review in March," Newman says. "I provided even more information, but they rejected the review in June, saying they 'affirm the original decision' and basically that was the end of that."
What followed is not an uncommon story. After engaging legal counsel through law firm Maurice Blackburn, the Newmans took the NDIA to the Administrative Appeals Tribunal (AAT), where the agency eventually settled before an official ruling was made.
Elise's new plan was for $264,000 – a more than fourfold increase on the original offer. It was also "resolved before hearing", which meant the details would never be published on the tribunal's decisions list, keeping the matter out of the spotlight.
Since the NDIS began, there have been 2671 closed cases before the AAT. Of these, the NDIA settled 2601 before they went to a public hearing or decision.
"We were fortunate enough that we had enough money set aside that we could fight this decision," Newman says. "For the people who don't, they have no voice. The cloak-and-dagger stuff you get from the NDIA is really disheartening because there is no transparency."
The Newmans say that neither they  nor their daughter Elise, now 14, has ever seen or met an NDIS planner.
"I offered to drive 300 kilometres to the nearest planner and they refused to meet with us," Joy Newman says. "The entire time we were fighting an opponent who would not even show themselves."
It is stories such as this about the agency that has those in the autism community worried about openness in dealing with the new research commissioned by the NDIA.
"I know more about what goes on inside ASIO and the Australian Signals Directorate than I do the NDIA," says Bob Buckley, convenor of Autism Aspergers Advocacy Australia.
Buckley says the agency's handling of autism has been a "shambles" and suggests it's concerned by the large number of users presenting with autism.
A respected academic with years of research under his belt, Professor Whitehouse says his team's part in the project is to do the research.
"It is then up to the agency to look at that evidence and act upon it accordingly," he says.
When asked if the report would be made public, a spokesperson for the NDIA declined to answer. However, they said the agency "will not be using this research project in any way to 'artificially manipulate the eligibility of people with autism to the scheme or the quantum of support offered' – any suggestion to the contrary is inaccurate and irresponsible."
This article was first published in the print edition of The Saturday Paper on Jun 20, 2020 as "Fraught wait for report".