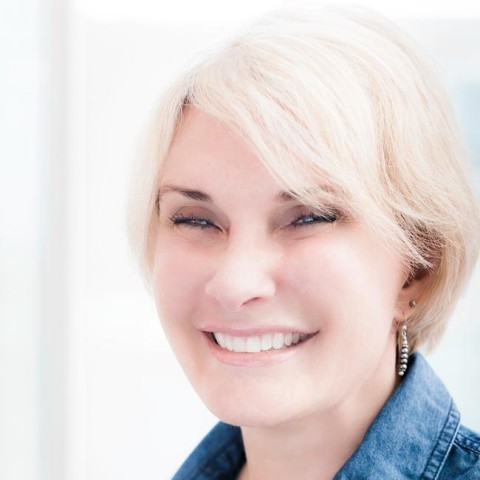 Rick Morton
A Queensland psychologist ­accused of once leading a New Age cult which promised paying clients the ability to "move between ­dimensions" has been working as an approved provider of a federal autism program since 2015.
Natasha Lakaev — who ran courses through a program called Universal Knowledge from a Northern NSW property known as Omaroo in the early 2000s — once claimed to be a "metaphysician" who could heal HIV and other diseases and later retrained as a psychologist.
Natasha Psychology, which Ms Lakaev runs on the Gold Coast, is listed as an approved provider for autism support under the federal Department of Social Services' Helping Children with Autism package.
"DSS has established a panel of early intervention service providers to deliver evidence-based services to eligible children as part of the HCWA package," the website says.
"This site provides a description of available interventions and fees associated with each therapy. The list is updated with new service providers as new applications to the panel are approved."
Ms Lakaev told The Weekend Australian she never ran a cult. "It was a business with shareholders ... in today's terminology it would be a coping skills workshop," she said.
Asked whether she had said HIV could be cured with meditation, she said: "There is evidence for that now in the literature."
Some functions of the HCWA program are slowly being ­absorbed into the $22 billion ­National Disability Insurance Scheme but providers are still listed under the program because the department continues to fund services for those who do not yet have access to the scheme.
Ms Lakaev said she had "provided services under the (HCWA) umbrella and, yes, I am registered as a clinical psychologist and I am working in that field successfully".
The psychologist said she had not tried to recruit new clients for Universal Knowledge.
"People have asked me if I would ever go back to the original work we did," she said.
She also said: "Other lifetimes, past lifetimes are sometimes things people experience in meditation and they explore those things for themselves."
In a 2010 judgment in the ­Supreme Court of NSW, judge ­Elizabeth Fullerton said Ms Lakaev was "deliberately vague and evasive in her evidence in crucial respects and for those reasons not a witness upon whose evidence I am able to comfortably rely".
Ms Lakaev, listed on the website of Monash University as completing a PhD on the topic of student stress, promised participants of "the next evolutionary step" that they would develop telepathy and "multidimensionality".
A spokeswoman for the ­Department of Social Services said: "Psychologists are registered, accredited and regulated by the National Psychology Board of Australia, whose primary role is to protect the public.
"The PBA is supported by the Australian Health Practitioner Regulation Agency.
"AHPRA is the appropriate body where complaints or concerns should be raised in the first instance."