Autism Aspergers Advocacy Australia (A4) held the first national autism awareness event at Parliament House in September, 2004.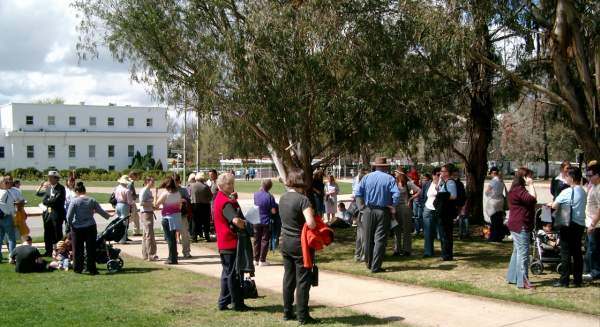 The event started with a walk from Old Parliament House to the forecourt of Parliament House. Initially people gathered near Old Parliament House.
We were joined in the event by people including former Deputy Prime Minister Tim Fischer, several members of the Autism Council of Australia Board and candidates in both the federal and the ACT elections.
The event started with a taped speech by Alex Deen-Cowel. It was the most moving part of the event. The text of Alex's speech can be downloaded by clicking here. To download audio of Alex's speech, click here.
The group walked up Federation Mall to the Audience with Autism.
The speakers were Senator Gary Humphries (Liberal), Ros Maxwell (local ALP candidate also representing a local MP), Ms Racheal Jacobs (Democrats), Ms Kerry Tucker MLA (Greens)and Judy Brewer Fischer. Also present, were Belinda Barnier and Mike Smith, both candidates in the federal election; Ms Jacqui Burke MLA and numerous candidates in the ALP election.
Over 40 politicians from around the country sponsored chairs. They were from all parties and states.
Here are some pictures from our event.
---
The stars of the show were the people with an ASD (including Asperger's syndrome) who were represented as best we could by their image and their chair.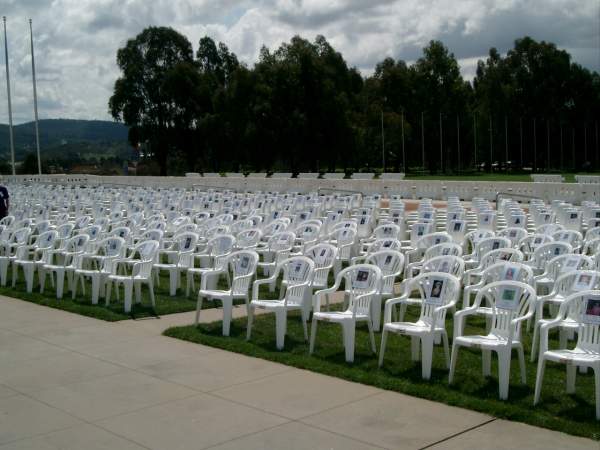 Close-up, Joshua who is aged 6 years and who has autism, is represented by his image and his chair.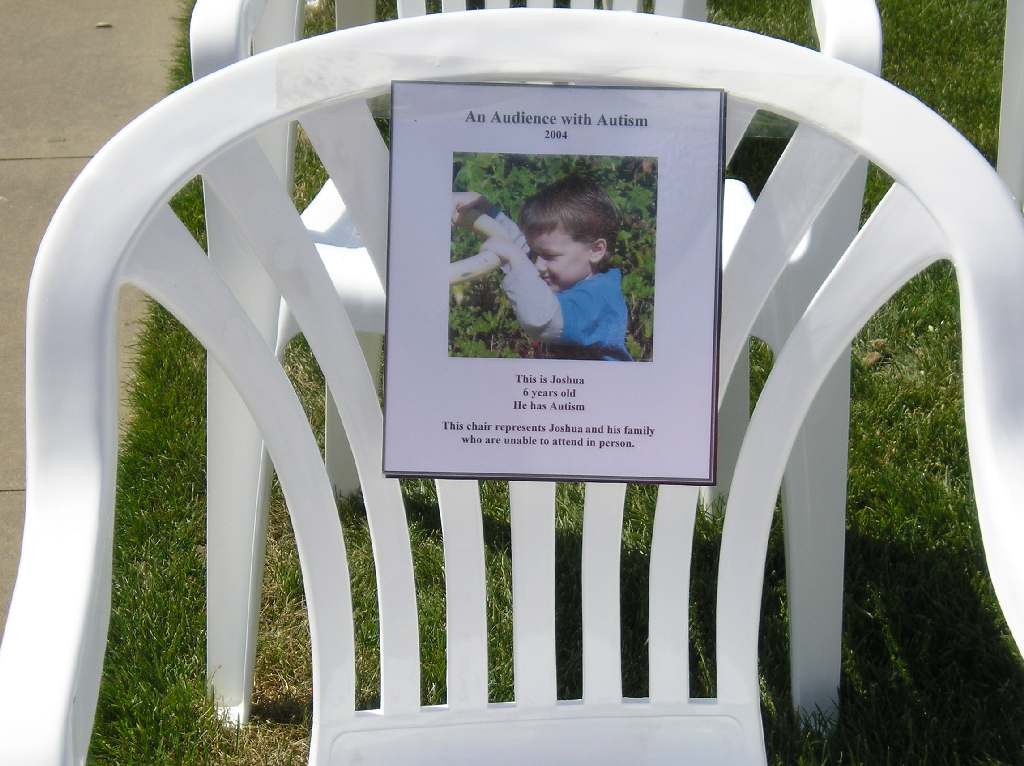 Part of the crowd listening to the speakers.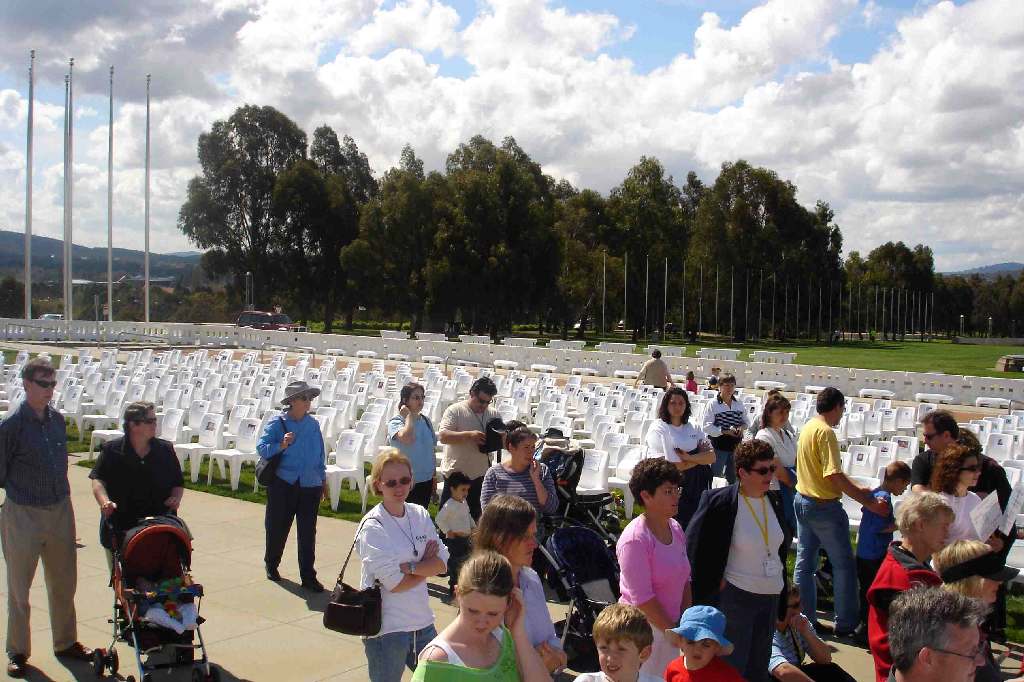 Here are some of the speakers. Judy Brewer Fischer, founding Convenor of A4, and in the background Kelly Harris (AwA organiser) and Anita Harvey (Update editor) obscured by the microphone ...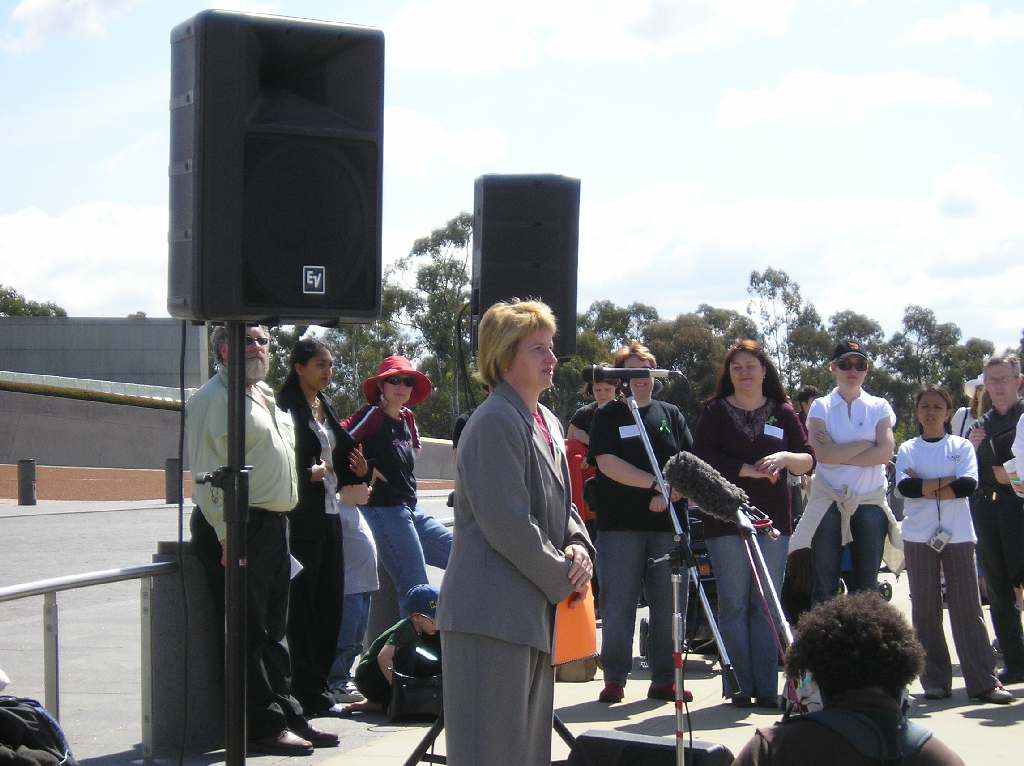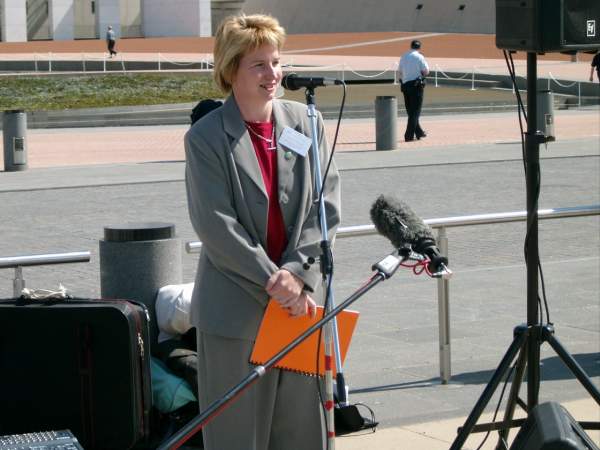 Kerri Tucker (Greens) and Racheal Jacobs (Democrats) Senate candidates in the ACT ...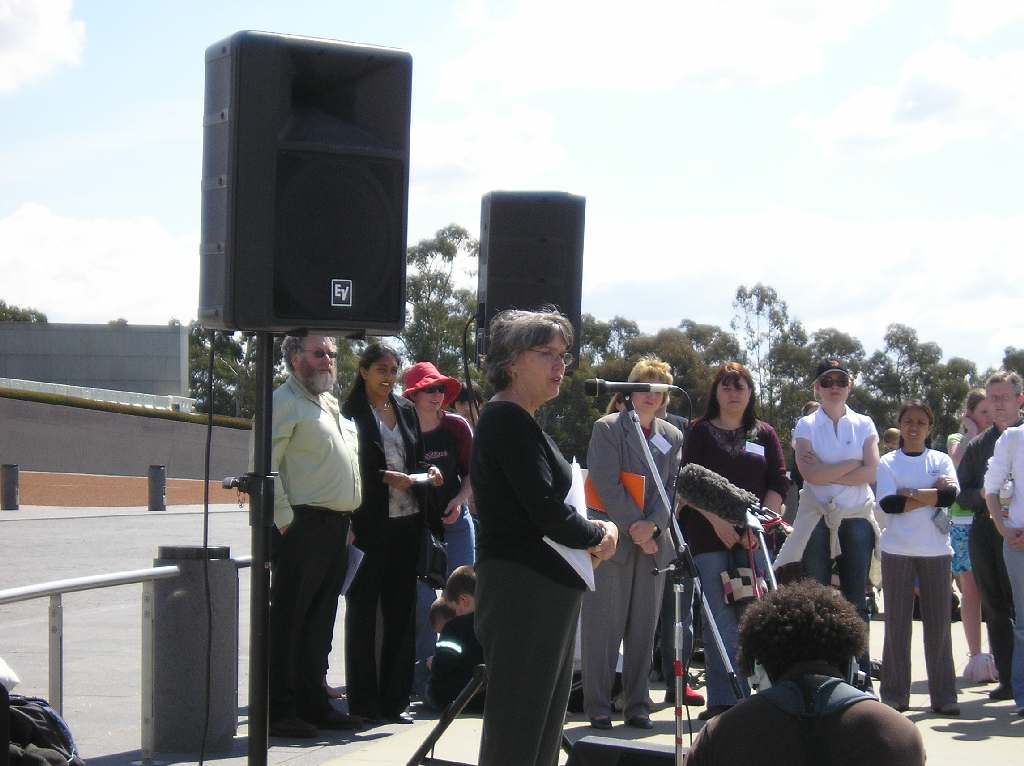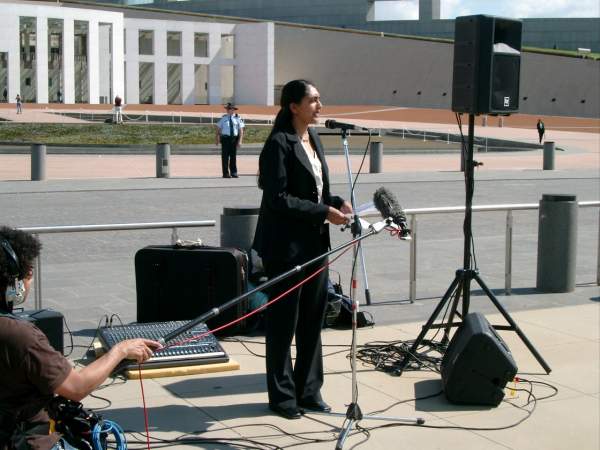 Bob Buckley, A4 Convenor, ...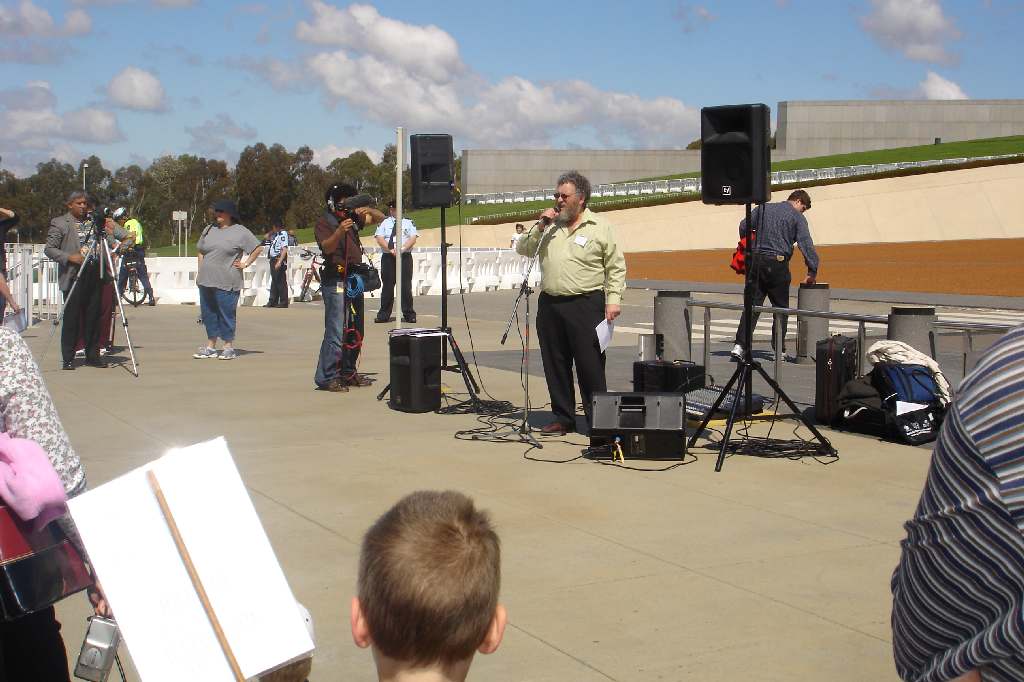 Here are the chairs in front of the public entrance to Parliament House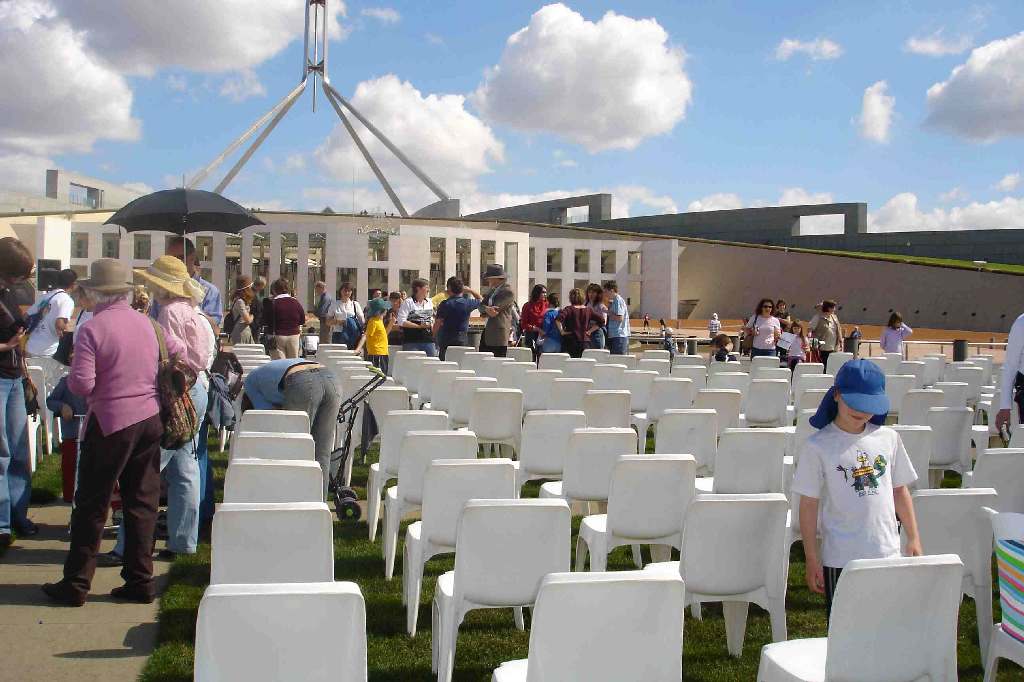 Members of the public took their chance to walk among the audience.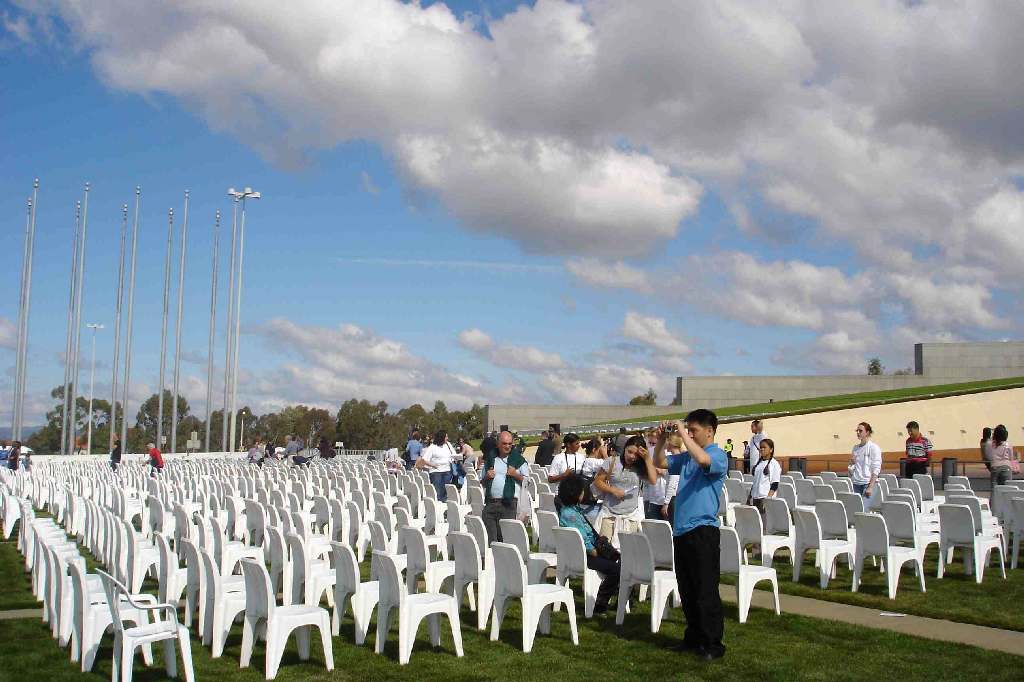 Below are contingents from Sydney and Victoria. Some of these people made the trip just for this event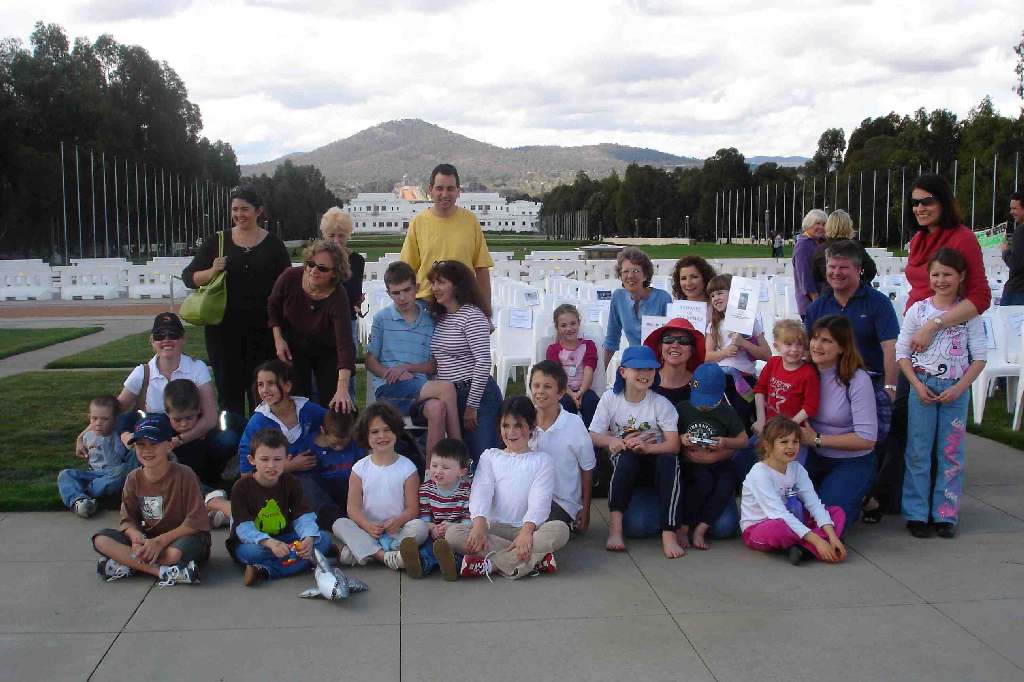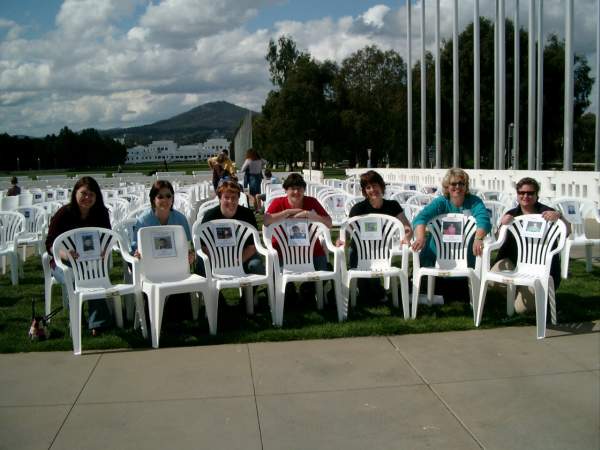 A newspaper story from page 2 of the Canberra Times can be seen here. Media cover for the event is listed here.
You can look at some pictures of the preparations ... just click here.
The information packs presented to politicians and the media contained the following information: