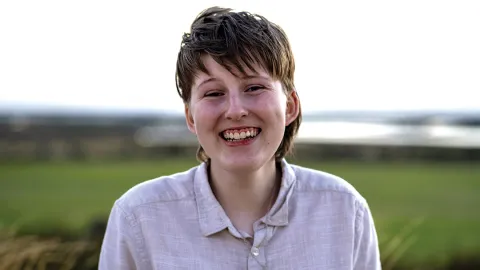 Following the experience of a transgender teen with autism, Who I Am is a heartwarming coming-of-age documentary that invites audiences to reflect on the complex intersection of neurodivergent and gender-diverse identities.
According to a recent study, transgender and gender-diverse individuals are 3-6 times more likely to be diagnosed with autism compared to cis-gender individuals. These individuals are also likely to suffer with mental health conditions. Drawing on this information, the new-to-10-Play documentary aims to provide a voice to transgender and neurodivergent youth while fostering community awareness.
Inviting audiences into their home, Aether (he/him, they/them) shares his experience of coming out as transgender and living with autism and ADHD. An avid artist, writer, caring older sibling, secondary student and activist, Aether is generous with their inner-world - sharing some beautiful highs and heart-wrenching lows as he navigates the early stages of his transition. Also joining Aether on screen, their mum Anthea and two siblings William and Hayley share intimate reflections as they navigate this new journey.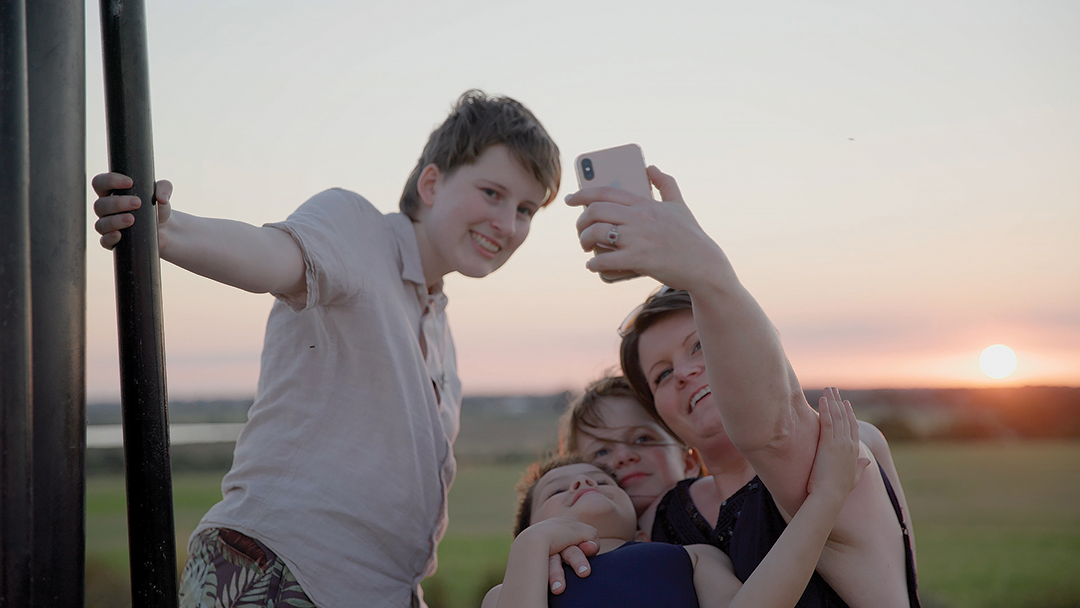 Over the course of three years, the documentary follows Aether as he comes out to family members, survives lockdown, finds new friends and commences the journey of his medical transition. Growing with confidence in their identity, Aether shows what it is to be unapologetically, authentically themself.
In the director's statement, director Naomi Ball shares that she was determined to ensure that the documentary platformed the voices of the gender-diverse and neurodivergent community.
"It was important to me that in making Who I Am we allowed self-determination of the characters, particularly Aether, enabling an ownership of the narrative that is often taken away from people who are transgender and/or living with a disability such as autism."
"The adage "Nothing about us, without us", was a north star for this project. At every turn we created opportunities for the LGBTQIA+ and neurodivergent communities to have a voice both in front of and behind the camera."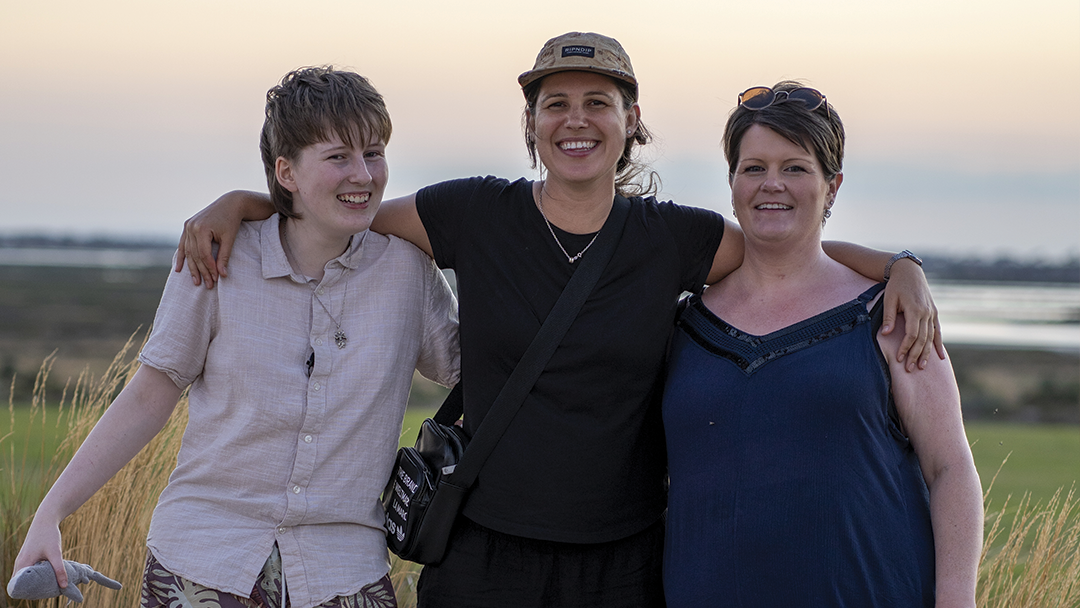 Pictured (left to right): Aether, director Naomi Ball and Anthea (Aether's mother).
In a society built for cisgender and neurotypical people, Who I Am seeks to remind other young people like Aether that they are not alone.
Driven by a vision to galvanise community and institutional support for transgender and neurodiverse youth, Ball has dreams of a world that is kinder to all people no matter their lived experience.
"I believe it's through stories like Aether's, by seeing that he's just like you and me, we can create understanding, build bridges, and hope for a kinder world for kids who are just a little bit different."
Find out more about Aether and their story, Who I Am is available to stream for free on 10 Play right now.