Autistic NDIS recipients are willing and able to work but fear if they get a job and lose it they will be ineligible for any future financial support from the scheme, a disabled rights activist says.
Rhett Ellis is an autistic entrepreneur with an interest in technology and cybersecurity who has lobbied the government to introduce autistic employment programs.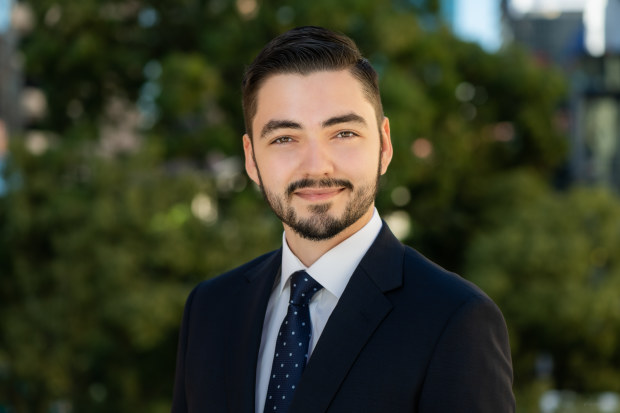 Brisbane-based autism advocate Rhett Ellis says the NDIS needs to provide better support for finding employment.  
He said the "combative" design of the NDIS was a disincentive for people to find work.
"There are tens of thousands of intelligent, able-bodied autistic Australians who want to work, but who are scared to do so because of bureaucracy," Mr Ellis told AFR Weekend. "If you're seen to be improving or doing well, they'll just cut your plan to zero."
As of June 2021, 32.5 per cent of NDIS participants had a primary diagnosis of autism, up from 31 per cent a year earlier.
The figure is higher in younger age brackets – for example, within the seven- to 14-year-old cohort, 65 per cent of NDIS participants are autistic.
According to the Neurodiversity Hub, autistic Australians experience a 31.6 per cent unemployment rate – three times the average for Australians with a disability, and six times the average for Australians without a disability.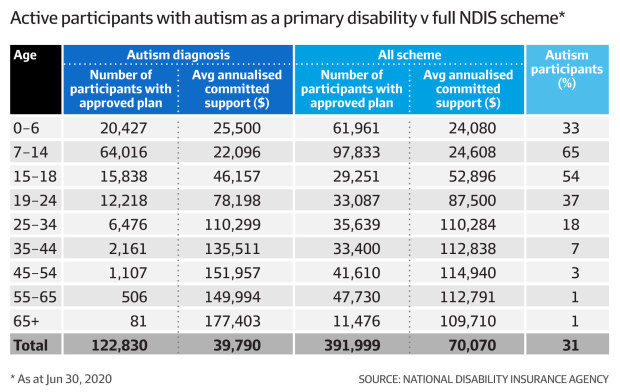 Employment programs designed for autistic NDIS recipients could solve Australia's cybersecurity skills shortage and cut the cost of the expanding scheme, Mr Ellis said.
"The government's just asleep at the wheel without an autism-specific solution," he said.
Mr Ellis said the NDIS has failed to meaningfully improve employment outcomes and proposed reforming the scheme to allow participants to voluntarily pause their NDIS plan in exchange for guaranteed employment with the federal government for a number of years.
The move could help Australia bolster its cybersecurity defences, increase employment rates among autistic Australians and reduce the size of NDIS packages, he argued.
"I think there need to be creative solutions about how to support people. Guaranteed employment is probably the best way to do it because you're buying the direct outcome you want," Mr Ellis said.
Across the private sector, businesses have struggled to hire enough cybersecurity and technology professionals while Australia's borders were closed during the pandemic.
At the same time, the need for cyber experts is growing. This year's federal budget included nearly $10 billion to expand the capabilities of the Australian Signals Directorate, including hiring an extra 1900 people to counter the rising cyber threat.
Advocates for hiring neurodiverse candidates argue employers overlook the potential benefit people with autism bring to an organisation because they don't match traditional hiring criteria or methods.
Mr Ellis said people with autism have natural abilities that make them well suited for cybersecurity roles and are likely to stay within the industry for long enough to become highly specialised.
"Autism provides a number of strengths and weaknesses, and the strengths are very good for some jobs such as cybersecurity," Mr Ellis said.
"Autism is just a difference in the brain. And it's not always the same, but most of the time, you can expect particular proficiencies in some areas, like spatial awareness and pattern recognition."
Scarlett McDermott the Chief Technology Officer at tech start-up WithYouWithMe said more companies are starting to use its software to hire autistic people.
"However, we're finding that we still need to make a concerted effort to educate corporate Australia that there are opportunities for these individuals and that there are careers they are incredibly well suited for," Ms McDermott said.
from https://www.afr.com/work-and-careers/workplace/combative-ndis-a-barrier-to-finding-work-says-autism-advocate-20220422-p5afen