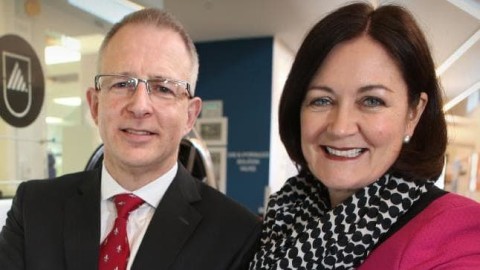 The Honourable Paul Fletcher MP
Minister for Families and Social Services
The Honourable Sarah Henderson MP
Assistant Minister for Social Services, Housing and Disability Services
Dear Minister and Assistant Minister
The NDIS recently released its latest NDIS Quarterly Report. It has a section on "participants employed by disability type". Figure 12 (on page 19) shows the national average employment rate for NDIS participant (over 15 years of age) is 23% and the rate for autistic participants is 19% which is below average.
Previously, I wrote (10/2, see http://a4.org.au/node/1977) about the NDIS's inadequate of support for autistic participants.
This low employment rate for autistic participants is a direct consequence of inadequate support for autistic participants. 
The ASD community is keen to know what if anything you will do about these very disappointing outcomes for this growing section of Australia's community. We suggest you ensure Government representatives initiate meaningful engagement with representatives of the ASD community.
--
Bob Buckley
Convenor,
Autism Aspergers Advocacy Australia (A4)
website:
http://a4.org.au/
A4 is the national grassroots organisation advocating for autistic people, their families, carers and associates. A4 is internet based so that Australians anywhere can participate.
"The first step in solving any problem is recognising there is one." Jeff Daniels as Will McEvoy in The Newsroom.