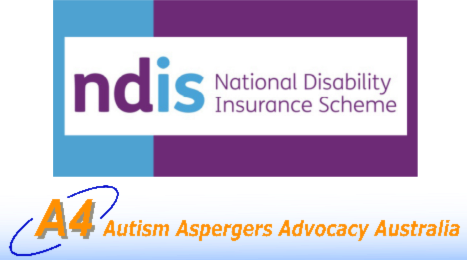 Bob Buckley, A4 Convenor, met with the National Disability Insurance Agency (NDIA) Chairman, Dr Helen Nugent AO, and NDIA CEO, Robert De Luca, along with Ms Vicki Rundle and Mr Peter De Natris, at the NDIA's Canberra office on 4th July 2018. Mary Mallet, DANA CEO, also attended.
The purpose of the meeting was to discuss how to improve outcomes substantially for autistic people of all ages, including children.
In relation to children, this includes:
Improving communication between A4 (and other ASD stakeholders) and the NDIA about and pathways for the NDIS ECEI Approach;
Better access to ECEI supports, including NDIS Access Partners with training, experience and capability for planning and providing services to autistic children and their families; and
Increased understanding of best practice in early childhood intervention for ASD.
There was discussion on how much of the increased ASD diagnoses in Australia are due to more "mild or moderate disability" ASD.
It was agreed that strong communication was required between the ASD sector and the NDIA. The Chairman and the CEO reaffirmed their commitment to regular and meaningful engagement with the ASD sector. They stated that both of them meeting with Mr Buckley of A4 was consistent with that overall commitment.
It was also agreed that provision of appropriate early intervention for ASD is consistent with improving significantly the lives of autistic people who are eligible for assistance through both a reasonable & necessary (R&N) package or through an ECEI Partner.
The parties also recognised the importance of addressing the needs of older autistic people, particularly those with complex needs. They recognised that this may need to be done substantially within the context of other mainstream supports, including the education, employment and health systems. 
The NDIA agreed to engage with A4 in relation to its "new pathways".
Overall, the meeting was constructive.
11/9/2018
A4 agreed to the NDIA's request that we publish an agreed "key message" from our meetings, instead of publishing all correspondence (as was A4's previous practice). A4 expects this will improve our engagement with the NDIA.