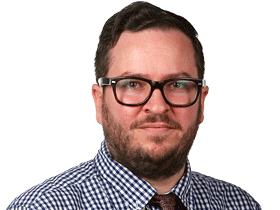 The $22 billion National Disability Insurance Scheme will face a ­series of test court cases relating to its imprecise eligibility criteria, with challenges expected to target conditions including autism, chronic fatigue and mental illness, legal ­experts say.
The exact way the disability program is meant to work with state health systems is not written into legislation and is not detailed extensively in the "applied principles" agreed by the Council of Australian Governments 10 weeks before the first trial began in 2013.
"The legislation is much broader than the National Disability Insurance Agency would like it to be and they are making narrower decisions because they are under ­financial and political pressure," Australian Lawyers Alliance NDIS spokesman Tony Kerin told The Australian.
"The legislation for the scheme does not actually define what 'reasonable and necessary' means in terms of support. It suggests some things which may be covered but there is no definition.
"I think that is a good thing. Ultimately, if the scheme is being interpreted in a manner that suggests there is not enough money then we should either increase its funding or reduce its scope. I would suggest the former."
The COAG Disability Reform Council agreed in 2016 it would review the NDIS legislation but not until it was fully rolled out in 2021.
Any change to the legislation needs to be agreed to by states, territories and the federal government because the scheme is a partnership governed by bilateral agreements signed under Julia Gillard.
The Australian yesterday revealed there had already been 757 appeals to the Administrative Appeals Tribunal since the scheme began and of those that had been resolved, the NDIA had lost ­almost 40 per cent.
In its own submission to the Productivity Commission review on scheme costs, the NDIA said "(legislation) and rules are silent on significant amounts of implementation and operational detail" and al though chief executive Rob De Luca could sanction "guidelines", these could be overruled by tribunals and courts.
The agency said the risk to the financial stability of the scheme was potentially "extreme" because court and tribunal decisions could "vastly increase the scope" of ­access and levels of funding.
There has been only one test case relating to scheme eligibility and that was heard in the Federal Court in 2015, involving 61-year-old Dale Mulligan who has sciatica and heart disease and requested support to have his lawns mowed.
Although the court found the Administrative Appeal Tribunal should again review his case, he was not successful. That, says Mr Kerin, is just the tip of the iceberg.
"There will be more and more test cases and there will be lawyers to represent them," he said.
"The AAT is required by law to consider the financial sustainability of the NDIS in its decisions but I don't know how they do that on a case-by-case basis."