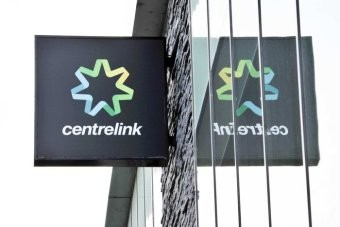 Dear the Hon Jane Prentice MP
We thank you and Mr Russell de Burgh for your response (MC17-003466 on 28/3/2017) to A4's email, and especially for specifically answering the questions we asked.
The webpage your response refers to, https://www.humanservices.gov.au/customer/services/centrelink/disability-support-pension, says (repeatedly) that people who are either "permanently blind" or " have a physical, intellectual or psychiatric condition" may be eligible for Disability Support Pension. We understand that people who to not satisfy this description are not eligible. This description of eligible people excludes most autistic people. Autism spectrum disorder (ASD) is not regarded as a "psychiatric condition" even though the diagnostic criteria are described in the DSM-5, a manual of mental disorders. Current estimates suggest under 50% of autistic people have "intellectual impairment". ASD is not physical impairment. The Australian Bureau of Statistics estimated that in 2012, 73% of autistic Australians have severe or profound disability (limitations on core activities), so it would seem that a high proportion of autistic adults should be eligible for DSP.
We also notice that DSP eligibility, as described on the webpage, depends on being "unable to work ... for 15 hours or more per week". Many autistic people have the physically and mental endurance to do that much work. The problem is that, because of their "impairment", most autistic people have no prospect whatsoever of being employed (on the other hand, there are a few autistic people that some employers regard as highly desirable for specific roles).
For most autistic people, the wording that Government uses appears to exclude autistic people from the Disability Support Pension. Is this the Government's intent? It seems contrary to the content of the letter.
Bob Buckley
Convenor,
Autism Aspergers Advocacy Australia (A4)
website:
http://a4.org.au/
A4 is the national grassroots organisation advocating for autistic people, their families, carers and associates. A4 is internet based so that Australians anywhere can participate.
"The first step in solving any problem is recognising there is one." Jeff Daniels as Will McEvoy in The Newsroom.
---
Correspondence on this matter continues here ... including the response from the Department.
---
On 28/03/2017 3:39 PM, Ministerial Coordination wrote:
Dear Mr Buckley

Please find attached a reply to your email of 20 February 2017 to the Assistant Minister for Social Services and Disability Services.

Regards

Government and Executive Services Branch
Department of Social Services

PLEASE DO NOT REPLY TO THIS EMAIL AS THIS ADDRESS IS NOT MONITORED
For the initial correspondence, see http://a4.org.au/node/1421
---
| | |
| --- | --- |
| Subject: | RE: Your email about the Disability Support Pension (DSP) REF: MC17-003466 [DLM=For-Official-Use-Only] |
| Date: | Wed, 29 Mar 2017 04:39:26 +0000 |
| From: | Prentice, Jane (MP) <Jane.Prentice.MP@aph.gov.au> |
| To: | 'Bob Buckley (A4 Convenor)' <convenor@a4.org.au> |
Thank you for taking the time to contact my office, please accept this as confirmation that your email has been received.
Due to the large number of emails received each day, it is not possible to reply immediately. 
However your email has been forwarded to the Department to provide a response as soon as possible. 
Response times will vary depending on the complexity of the issues raised.
Yours sincerely
OFFICE OF THE HON. JANE PRENTICE MP | Federal Member for Ryan | Assistant Minister for Social Services and Disability Services
Suite R1-93, Parliament House, Canberra, ACT, 2600. Telephone: (02) 6277 4426
http://janeprentice.dss.gov.au/