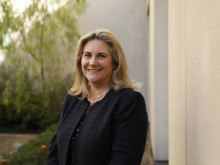 Matt Coughlan
Autism will be the subject of a wide-ranging parliamentary inquiry looking at services, support and life outcomes for people on the spectrum.
The Senate on Wednesday established a select committee on autism which will look at the need for a national strategy.
Liberal senator and committee chair Hollie Hughes, whose 10-year-old son Fred has autism, said the inquiry would be the first of its kind.