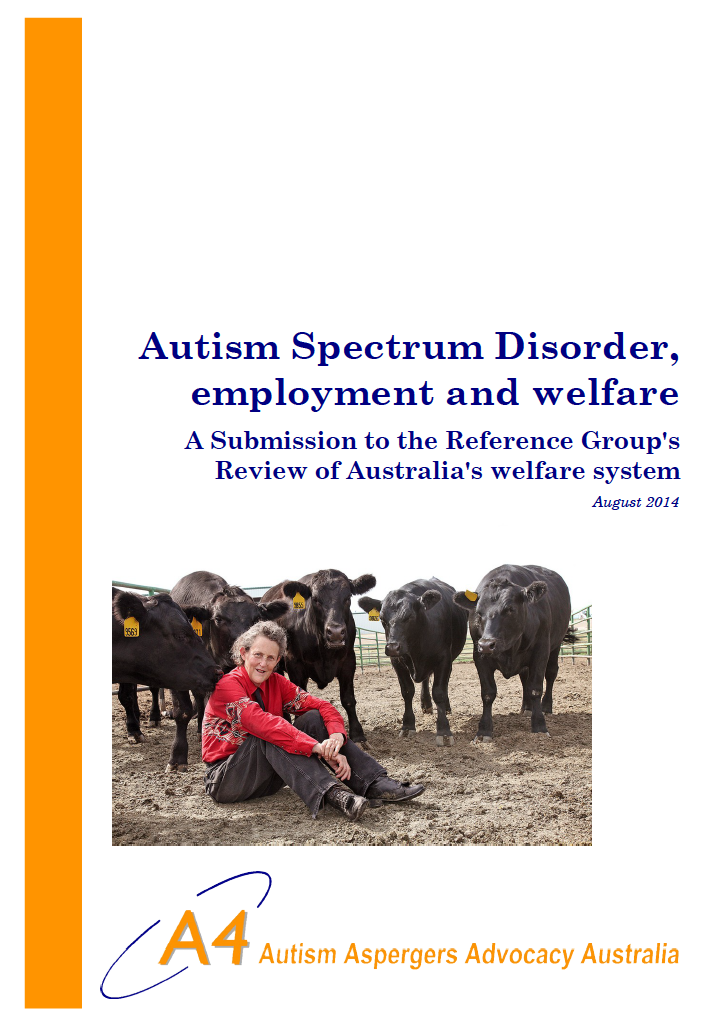 A4 submitted the report below to the Australian Government's Review of Australia's Welfare System.
A4's report highlights that ... 
people with autism want to work and are capable of working. The problem is that employers, including governments in Australia, simply do not employ people with autism,
describing people with disability as "leaners", or as "rorters, bludgers, slackers, etc." does not improve employment outcomes,
growth in Disability Support Pensions is not even as big as growth in autism diagnoses ... so there is no real welfare crisis, but growth in the number of people diagnosed with autism deserves much more attention, and
Australia's welfare compared to GDP is below average for the OECD so Australia's welfare system is sustainable at present and is not heading towards being unsustainable, as the current Government claims.