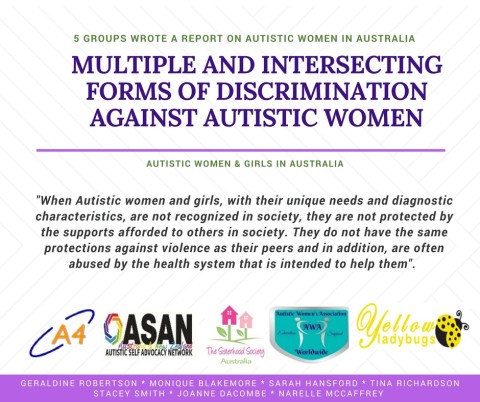 A group of autistic women advocates prepared a submission for the United Nation's Special Rapporteur on Violence against Women. 
The lack of post diagnosis support for Autistic women would most likely not be tolerated for other disabilities. No person diagnosed with paraplegia would be sent home without access to mobility support. Importantly, in order to develop a positive self-image, after a lifetime of being held to non-autistic standards of what women are, Autistic women need to know it is OK to be disabled. They need to know and meet others like them: autistic people who were never a non-autistic child. They need to know that this is a legitimate way to be a person.
And
Rather than providing support and improving life outcomes for Autistic women, the mental health system in Australia often violates women emotionally, financially, physically and systemically. If the same conditions of access to diagnosis and support were applied to other groups, for example, deaf and hearing impaired people, there would be an outcry at the injustice and infringement of basic human rights. Autistic women are invisible members of society. There is no outcry for us.