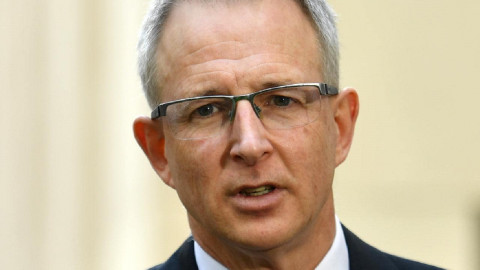 People with disability with complex support needs are set to benefit from improved support under the National Disability Insurance Scheme (NDIS).
Minister for Families and Social Services Paul Fletcher today announced new pricing arrangements under the $22 billion scheme. 
"The pricing increase recognises that people with complex needs require higher levels of skilled supports in their NDIS plans," Mr Fletcher said.
"The pricing changes will convert a two tiered pricing system for self-care, social and recreational support to three tiers from 1 February next year.
"The changes will also link pricing controls to the skill level of the worker who delivers the support. 
"The additional third tier of care for very complex needs support will attract a newloading of 10.3 per cent. 
"In addition, a Temporary Support for Overheads loading of 2.5 per cent will be extended in application to Levels 2 and 3.
"These changes underscore the Liberal-National Government's efforts to build an agile, competitive market under the NDIS," Mr Fletcher said
Assistant Minister for Social Services, Housing and Disability Services, Sarah Henderson said the new three-level system reflects the findings of the NDIA led pilot program on pricing that engaged providers from states and territories.
"These pricing increases were also informed by consultation with 1000 stakeholders as part of an Independent Pricing Review, including participants, providers and peak representative bodies. 
"In addition, the National Disability Insurance Agency (NDIA) will test with providers in the coming months a new pricing structure for both therapists and therapy assistants.
"Consistent with previous years the NDIA will also consider the impact of the Equal Remuneration Order increases on 1 December as part of its Annual Price Review," Ms Henderson said.
The NDIA has also commenced a WA Market Review that will consider whether current pricing in WA takes adequate account of local circumstances, noting WA had not joined the national scheme when the Independent Pricing Review was undertaken in 2017. 
Further details on these measures can be found at:www.ndis.gov.au
from https://www.paulfletcher.com.au/media-re...
---
NDIS to allow more funds to help those with complex needs
National Disability Insurance Scheme providers working with Australians with the most complex disability needs will receive more money under a $140 million shake-up of pricing arrangements.
Social Services Minister Paul Fletcher will announce a third tier of care for people with "very complex needs" delivering their providers with a new loading of 10.3 per cent.
The announcement, being made today at a meeting of federal, state and territory disability ministers in Sydney, represents a significant change to the pricing arrangements for the NDIS.
It is expected 10 per cent of the more than 200,000 disabled Australians who use the NDIS will benefit from the changed arrangements and it recommits the $22 billion scheme to its original intention to service those people with the most complex medical needs.
The government's changes to the pay scale come after months of tension between providers and the government over how much they are being paid.
"The pricing changes will convert a two-tiered pricing system for self-care, social and recreational support to three tiers from February 1 next year," Mr Fletcher told The Australian.
An independent review of the NDIS pricing arrangements by management consultants McKinsey & Company said in February that a third tier would cost the scheme up to $140m.
Mr Fletcher said the extra money was already fully budgeted, and that none of the more than $8bn in funds allocated for the NDIS would be reallocated to make up for the pricing arrangement changes.
Mr Fletcher will meet the Disability Reform Council in Sydney, made up of himself and his state counterparts, to discuss the pricing arrangements, and other issues such as specialised disability accommodation.
One issue that has not been fully addressed yet is therapy costs.
The Australian has reported that therapists have been fleeing the NDIS out of concern about proposed price caps.
Mr Fletcher told The Australian yesterday that pricing arrangements and therapy costs were separate issues, and they were being worked through.
Assistant Minister for Social Services, Sarah Henderson, said a plan for therapy costs would be unveiled "in the coming months".
from http://online.isentialink.com/theaustral...
---
Note: A4's response to this is http://a4.org.au/node/1923