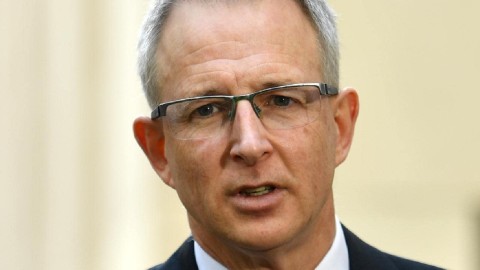 The Honourable Paul Fletcher MP
Minister for Families and Social Services
The Honourable Sarah Henderson MP
Assistant Minister for Social Services, Housing and Disability Services
Dear Ministers
Your media release (10/12) on increased pricing to support people with complex needs is disappointing for the following reasons.
the previous Minister promised "extensive consultation with stakeholders and the community" before making any changes to NDIS operations (see letter MS18-000877, 23/5/2018). Although he broke that promise within days (see http://a4.org.au/node/1762), we hoped stakeholder engagement on NDIS-related matters would improve. Clearly it hasn't: you and the NDIA did not consult the ASD community properly despite many NDIS participants with complex needs being autistic. Claiming that a decision was "informed by consultation with 1000 stakeholders" does not make it true.
the NDIS is meant to be person-centred, not a two or three tier approach. The NDIS did not explain its two-tier approach, and we have no idea what the new three-tier approach means. We have no reason to believe this will make a difference.
The focus here seems to be on helping people (with "complex needs") access available services. Your approach does not recognise a fundamental issue; that essential services, especially clinical level behaviour supports, simply do not exist. Increasing funding for case coordination, etc. does not address the fundamental problem, the lack of some essential services (especially behaviour supports).
$140m is peanuts - it's 0.63% of the $22 billion NDIS annual budget. The reality is a proper analysis of an improved complex needs scheme should show the changes saving the NDIS significant amounts of money in the long-run. This announcement seems to us to be about new Ministers appearing to do something but not actually doing anything. Please provide a proper description of what this "change" is about and how it is meant to help.
Hopefully, you can see why Autism Aspergers Advocacy Australia (known as A4) is disappointed.
A revised A4 Brief on ASD for Politician is attached (we gave Mr Trent Tolra an earlier version). A4 is still keen to discuss with you or your staff how the Government might tackle any of the issues raised in the Brief.
--
Bob Buckley
Convenor, Autism Aspergers Advocacy Australia (A4)
website: http://a4.org.au/
A4 is the national grassroots organisation advocating for autistic people, their families, carers and associates. A4 is internet based so that Australians anywhere can participate.
"The first step in solving any problem is recognising there is one." Jeff Daniels as Will McEvoy in The Newsroom.