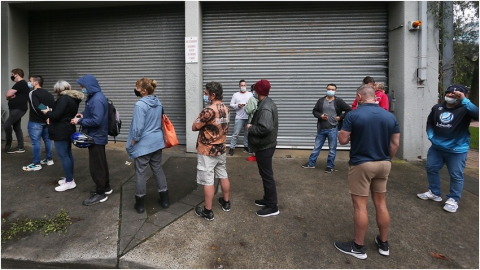 By Eden Gillespie
A mother of five autistic children from regional NSW told The Feed she's struggled immensely with getting them vaccinated. With the children still unvaccinated, and a severe asthmatic herself, she's fearful about the state's plans to open up in October.
NSW's reopening has been described as the 'light at the end of the tunnel' but as severe asthmatics and the parents of five children with autism, Casey* and her husband are terrified of where the eased restrictions could leave them.
Casey told The Feed she and her husband are having "daily conversations" about updating their wills and making sure their children "understand what to do" if they fall victim to the virus.
"I don't think I'm going to be able to avoid the virus forever," Casey told The Feed.
"When NSW reopens, are we just going to be left to die? That's how we look at the future."
Casey's two daughters - aged 17 and 18 - have been eligible to get vaccinated since June through the National Disability Insurance Scheme (NDIS) vaccination program.
But with no state hubs and limited appointments in her area, Casey was only able to secure an appointment on Tuesday for them to get their first jabs at the end of September.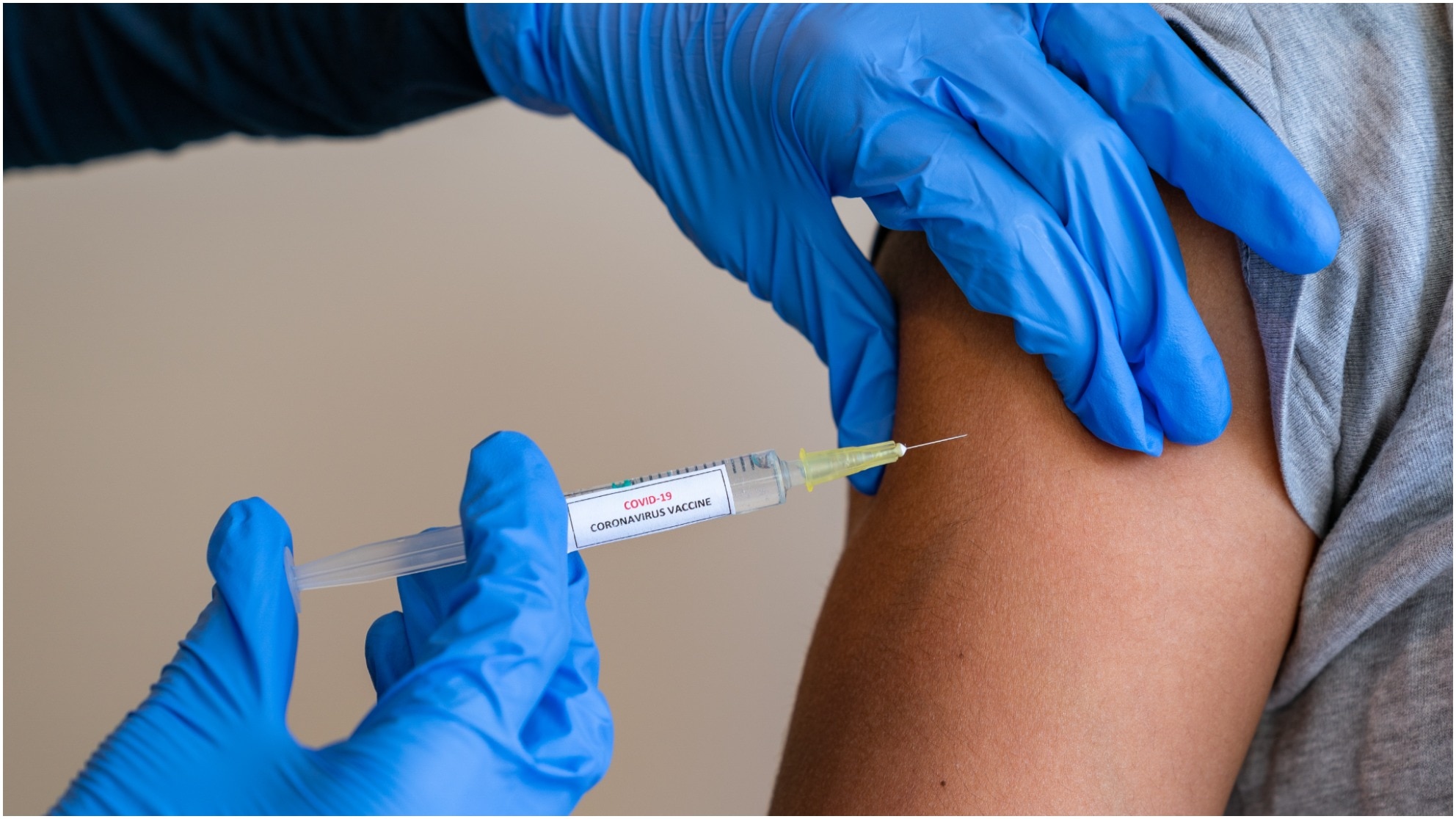 10.5 per cent of NDIS participants aged 12-15 years have received at least one dose since becoming eligible in late August.
The Feed
Her 12-year-old daughter will also be getting her first vaccination at the end of the month through their local GP in the Upper Hunter Region.
"It's quite concerning because that would be the first dose and the second dose has to come three weeks after that," Casey said.
"Then it takes about three weeks for the vaccine to be fully effective. And by that stage, they're talking about opening up and living with COVID."
Casey also has two sons, aged four and six, who have autism but are currently ineligible to be vaccinated.
While Casey and her family are no longer in lockdown she said they still live like they are under stay-at-home restrictions to minimise the risk of becoming infected.
"Every day is stressful," Casey said.
"Only my husband leaves the house. We still have our groceries delivered. We try to avoid as many people as we possibly can to minimise our risk."
The peak organisation for Australians with disabilities is calling on the federal government to boost vaccination numbers for people with disabilities and to adopt their 11-point plan to help protect those most at risk from the virus.
As of midnight 13 September, 58.1 per cent of all eligible NDIS participants nationally have received at least one dose, and 39.3 per cent have had two doses.
For NDIS participants in shared residential accommodation, 72.9 per cent have received one dose, and 62.8 per cent have received two doses.
10.5 per cent of NDIS participants aged 12-15 have received at least one dose since becoming eligible in late August.
People with Disability Australia (PWDA) president Samantha Connor said the government hasn't done enough to ensure those most at risk will be safe once the nation opens up.
"For me, it feels like we are on the Titanic and there are not enough lifeboats," Ms Connor said.
"It's like they are shepherding the people who are most likely to survive and leaving anybody else who isn't behind."
Ms Connor said in any health emergency, the voices of those most at risk should be prioritised. "That's currently not happening," she said.
PWDA is also concerned about the vaccination rates of support workers who enter homes to assist people with disabilities.
Ms Connor said the only statistics regarding the vaccination status of support workers come from the NDIS Quality and Safeguards Commission, a reporting mechanism for screened workers. 
Nationally, 69 per cent of screened workers have received at least one dose, and 51 per cent have had two doses. But Ms Connor said screened workers only make up about half of the workforce.
"We actually don't know the vaccination status for half of the workforce.
"You might have 12 support workers to help you during a week. You don't know if that person who comes through your door is Typhoid Mary and is a ticking time bomb."
The Feed asked Minister for Disability Linda Reynolds how the federal government plans to boost vaccination numbers and protect people with disabilities against the virus.
A spokesperson for Minister Reynolds said: "The Commonwealth continues to consult with disability community stakeholders, as it considers additional targeted measures to support people who choose to be vaccinated.
"[The Australian Health Protection Principal Committee] is continuing to consider the evidence for mandating vaccination for disability workers.
"Any decision on this would be a matter for National Cabinet." 
The spokesperson said the government had provided a $150 support payment to all eligible NDIS providers to help participants book vaccinations and had opened in-reach vaccination hubs in residential disability accommodation sites.
"A Medicare Benefits Schedule item is available for GPs and other medical practitioners working in general practice settings to conduct a COVID-19 vaccination at a patient's place of residence," the spokesperson added.
In a statement to The Feed, NSW Health said it follows the Australian Technical Advisory Group on Immunisation's advice on vaccination for population groups. 
"From the beginning of the federal government's vaccination rollout in March 2021, people with disability have been prioritised as part of Phase 1a," the spokesperson said.
NSW Minister for Disability Services Alister Henskens acknowledged there is still more work to do in boosting vaccination rates of people with a disability. 
"I'm pleased that the rate of vaccination for people with disability has increased significantly in the last three months," Mr Henskens told The Feed.
"However, there is still more work to do and I'm in regular contact with the Federal Minister about improving rates of vaccination for people with disability."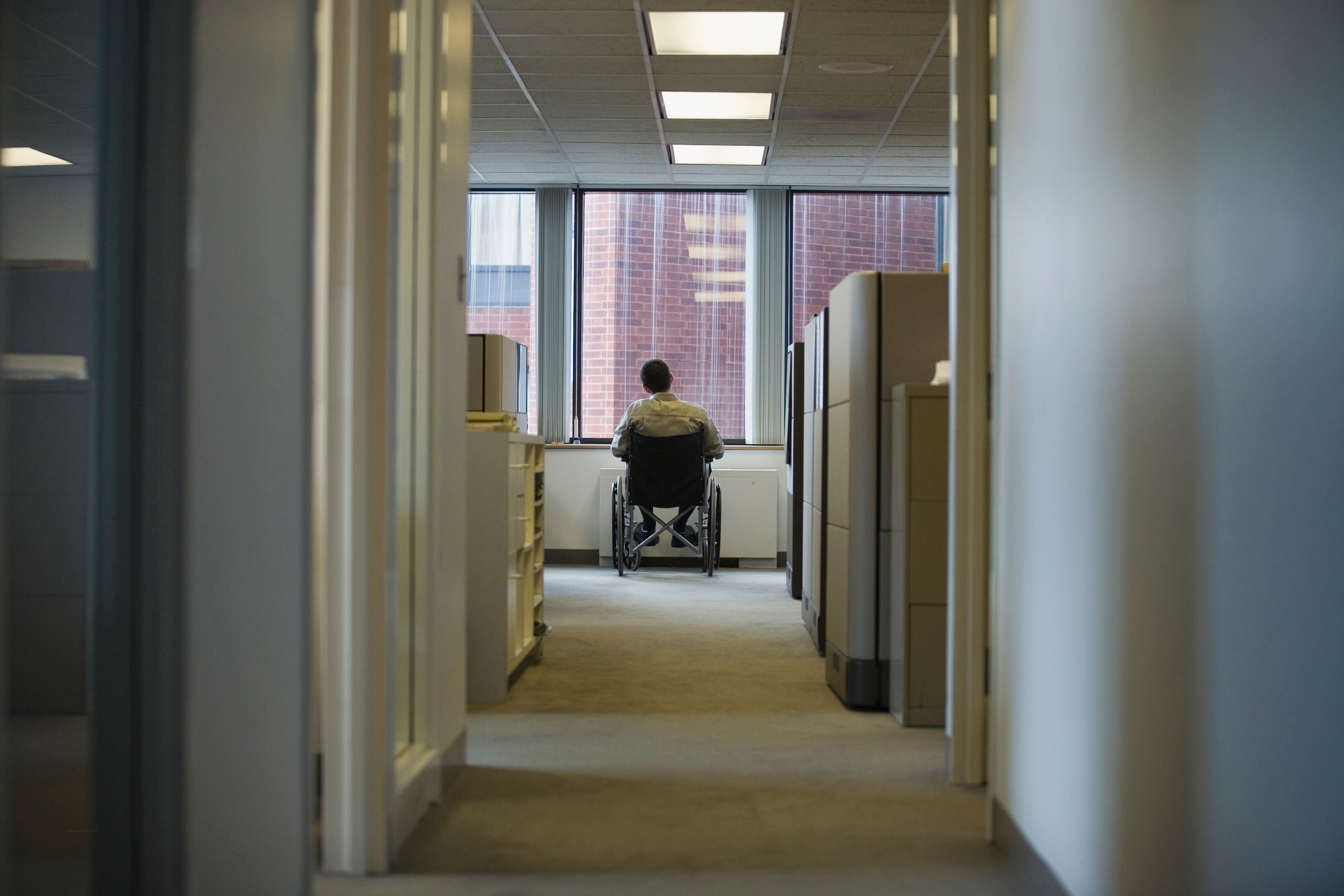 PWAD is also concerned about the vaccination rates of support workers who enter homes to assist people with disabilities.
DisabilityImages
Mr Henskens said NSW agencies "are working closely with the Commonwealth Department of Health, NDIA and National Disability Insurance Scheme providers to provide and promote a range of opportunities for home vaccination, increased supports to get people vaccinated and priority bookings at vaccination centres."
But with limited vaccination access and NSW soon to relax some COVID-19 restrictions, Casey feels she and her family have been "left to fend for themselves".
"Why are they preparing us to open up and live as normal as possible when we could still potentially have death?" 
"It's like nobody cares, they just want their freedom.
"We're basically trying to figure out what that means for us as a family and how do we protect ourselves?"
*Name changed to protect individual's privacy