Comments on twitter indicate that an NDIS "independent assessment", part of its pilot, did not go well.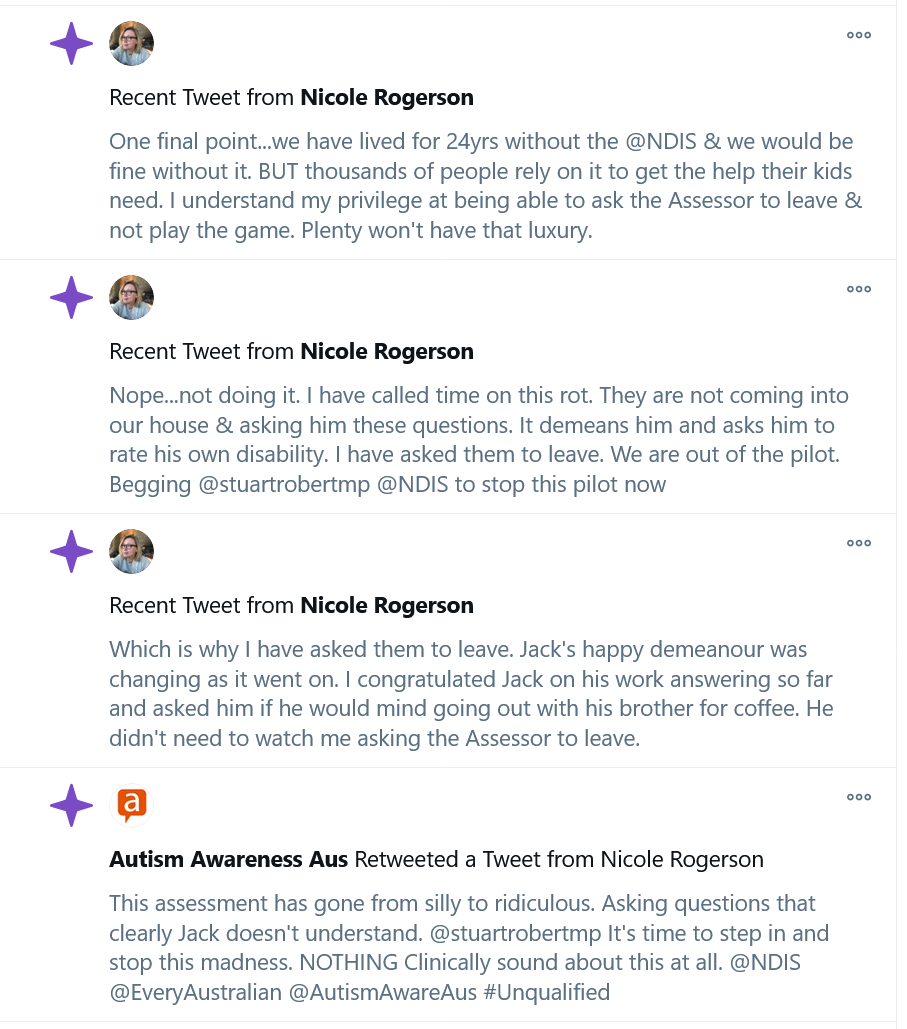 This is hardly surprising. The NDIA's CEO sent a letter to all NDIS participants claiming "The [NDIA's assessment] tools have been ... used all over the world for many years". There is no such tool for assessing the capability, and more importantly the support needs, of autistic people. There most certainly is no assessment tool for ASD that has been used, and shown to be accurate, "all over the world for many years". 
It is unlikely that a sufficiently simple tool could exists: the diversity of the autism spectrum would require a huge number of questions on an enormous range of issues, or it would need extremely general questions that would rarely get a sufficiently complete answer for an individual autistic person.
Clearly, the NDIA CEO's claim about the assessments tools the NDIA will use is false.
A4, representing many in the autism community, raised this concern with the NDIA's CEO and Minister Robert. The NDIA and the Minister ignored autism community concerns as usual. Also, the Prime Minister ignored the letter A4 wrote to him on the subject.
Information from the NDIS and its Minister about its contracted assessments, and most other issues, is unreliable and inaccurate. We simply cannot believe what the NDIA and its Minister tells us.
---
see also https://a4.org.au/node/2300