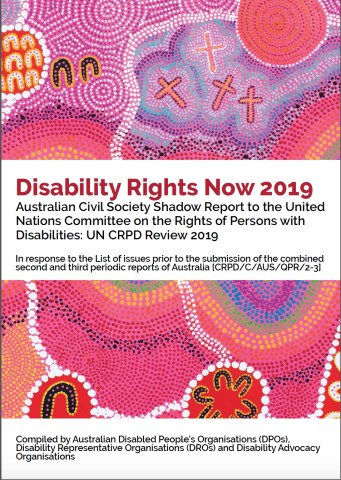 The United Nations is again reviewing Australia's response to the Convention on the Rights of Persons with Disabilities (CRPD).
Autism Aspergers Advocacy Australia (A4) submitted a report on Australia's response to the CRPD in relation to the rights of autistic Australians. The key points A4 made are:
Australia's laws and its legal system:
do not protect the rights of persons with disabilities
protect, and possibly promote, disability discrimination against autistic citizen in disability services.
ASD is now a major disability type especially among younger Australians.
Australia's NDIS is designed without appropriate input from autistic people, their representatives and ASD-specific clinicians. The result is a scheme that discriminates adversely against many autistic Australian.
Health and education systems in Australia do not meet the needs of many autistic Australians.
Employment rates, social and economic participation of autistic Australians are a national disgrace.
A4 is a member of AFDO. AFDO as part of an Australian Civil Society Organisation also made a submission called Disability Rights Now 2019.
The main differences between the reports are that A4's report:
is about autistic people,
recognises that the number of autistic Australians has increased substantially to a point where autism has become the most numerous primary disability type among NDIS participants,
highlights (lawful) disability discrimination in the NDIS against autistic Australians,
discusses the needs of autistic Australians other than as a footnote related to education, and
calls for an inclusive health system rather that calling for segregated health services for people with intellectual disability that would leave autistic people and people with other disabilities without crucial health services.
Both reports can be downloaded from the UN Committee's web page (under Australia, Info from Civil Society Organizations (for the session)) or from the links below.
see also
https://www.sbs.com.au/news/australia-f…
The Conversation: Why an Australian charter of rights is a matter of national urgency