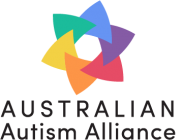 The Australian Autism Alliance released its 2019 federal election autism scorecard! It helps understand how the major parties will create #Change4Autism if elected to govern on Saturday 18 May.
Download the #Change4Autism campaign from www.australianautismalliance.org.au/ele…!
The four major priorities of the Change4Autism Election Manifesto were:
Urgent action to eliminate NDIS barriers to vital supports for autistic people
A National Autism Strategy
Establish a Royal Commission into violence, abuse and neglect of people with a disability
High-impact, sustainable disability advocacy
Against these priorities the parties fared:
The Liberal/National Party has committed to implementing 3/4 of these priorities (they have not committed to a National Autism Strategy)
Labor has committed to implement 4/4 of these priorities
The Greens has committed to implement 4/4 of these priorities
Liberal National Party
$2 million to support people with autism to find and keep a job and implementing the Autism CRC assessment and diagnostic guidelines
$45 million over three years to establish a national disability information gateway
$20 million to expand the NDIS Community Connectors Program
Australian Labor Party
Will develop a National Autism Strategy [new announcement]
Will legislate an NDIS Future Fund to quarantine funding for NDIS use only.
Extra $300 million to support students with disability at school.
Greens
Support call for National Autism Strategy [new announcement].
$1 billion to improve accessibility of existing public places and infrastructure and an additional $400 million for accessible public transport.
Construct 500,000 full accessible public and community homes.
Disability policy documents from major parties are available:
Liberal
Labor - ALP - with specific material about the NDIS here and here
Greens