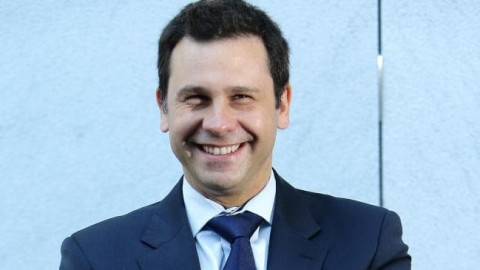 Rick Morton
The average NDIS support package for children with developmental delays is now less than half what was budgeted and autistic children are also receiving less than expected, after a cost-cutting drive targeting three conditions.
Autism and developmental ­delays have consistently been ­listed by the agency in charge of the $22 billion scheme as being among the biggest "cost pressures" over the past few years.
The Weekend Australian revealed plans to target the conditions, mostly afflicting children, last May, after the National Disability Insurance Agency accidentally uploaded a new operational guideline to its website that would, if put into practice, remove one level of autism from automatic entry to the scheme.
New data released by the agency covering July to September last year shows the NDIA expected the average yearly cost of support for each person with autism to be about $37,000 but the actual result was closer to $33,000.
Although actual funding for children with developmental and global delay crept up slightly, the figures are lower by more than half and a third respectively than the package levels the agency had ­anticipated, based on funding ­assumptions in the bilateral agreements that govern the NDIS.
The decrease in funding for ­autistic children in this quarter came on top of a slight reduction at the end of the last financial year and a drop of about $7000 for each person, on average, between January and March.
The Australian previously revealed the agency had begun "back-testing" children with ­autism to make sure they met ­eligibility criteria and ­"reviewing them out" when they didn't.
NDIA staff and two social services ministers have denied any change within the agency that would result in a reduction in support for children with autism and related conditions.
An NDIA spokesman said yesterday that autism package funding had grown by 2.8 per cent quarter on quarter. However, the agency's own graph on the official quarterly report, which uses an annualised figure, shows a reduction compared with the previous quarter.
"The facts are, for the period Q4 17/18 to Q1 18/19, there has been an increase in average committed supports for participants aged 0-6 years, aged 7-14 years, with autism, developmental delay and global developmental delay," the spokesman said.
"All eligible participants will continue to receive the reasonable and necessary supports they are assessed as needing."
The agency did not respond to questions about the rate of growth falling below expect­ations. Spending on children aged up to six and between seven and 14 has dropped below forecasts.
Every other age group in the scheme came in with package costs that were higher than ­expected.
The proportion of children aged under 18 entering the scheme in the first quarter of this financial year was four percentage points lower than any quarter in the scheme's history.
In budget estimates in June last year, NDIA chief executive Rob De Luca confirmed the existence of a closed-door program called Project Green Light and said it was about "making sure that the right people get into the scheme".
The proportion of people with autism in the NDIS is still 29 per cent — or more than 54,000 participants — making it the largest single disability group. The next highest group, those with intellectual disabilities, represents 27 per cent of all participants.
The Productivity Commission design blueprint for the NDIS, released in 2011, assumed only 20 per cent of its participants would have autism.
In its most recent quarterly report, released this week, the agency concedes that "plan budgets continue to increase by more than expected, in particular for participants in supported independent living".
The new data shows spending for people with spinal cord injuries is more than twice as was assumed, funding for people with cerebral palsy is 80 per cent higher than expected and about the same for those with acquired brain injuries. Spending is also significantly higher for those with multiple sclerosis, stroke and some neurological conditions.
*** The report Year 6 Quarter 1 is here: https://www.ndis.gov.au/media/1075/down… ***