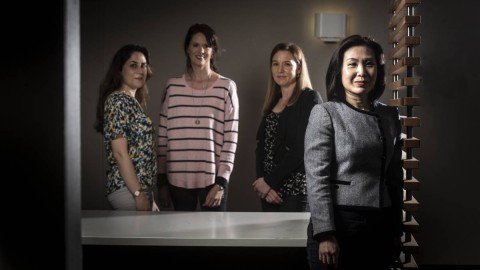 The National Disability Insurance Scheme is failing the Illawarra residents who need it most* according to a new study.
Just over a year after the roll-out of the NDIS in the region, the University of Wollongong study found almost one third of participants were not even aware of the scheme.
Chief investigator Dr Freda Hui said the pilot study had targeted a small group of people who were classified as 'hard to reach' to examine the effectiveness of the scheme.
"We interviewed 32 people who are socio-economically disadvantaged and living with a disability to find out their awareness or experience of the NDIS," she said.
"These are people that are classified as hard to reach by the National Disability Insurance Agency (NDIA).
"What we found was that many of these (31 per cent) were unaware of the NDIS; while others (41 per cent) were aware of it but found the application process overwhelming and so had not applied."
Only six of the participants were receiving support from the NDIS, while three had applied and been rejected.
"Many of them have multiple disabilities, some have mental health issues also, and they find it difficult to fill out the forms," Dr Hui, from the School of Accounting, Economics and Finance, said.
"They often don't have access to computers and many of them don't have a support network of family and friends that could help them with their application."
Economic disadvantage also proved a barrier to participating in the NDIS, Dr Hui said, with participants more concerned with meeting their basic needs – buying food, paying bills – than accessing services to help them manage their disability.
"One of the comments was that the participant enjoyed the interview, as they didn't often get a voice," she said.
"Others said they hadn't accessed the NDIS as they thought that there were people in more need than them."
The study, Hard to Reach: Examining the NDIS Experience – a Case Study of Wollongong, was undertaken with the support of the Wollongong St Vincent de Paul Society – where Dr Hui has volunteered for five years.
In the report, the researchers recommended that the NDIA revise its communication strategy to better reach socio-economically disadvantaged groups with disabilities.
"The study was consistent with other Australian studies that show that there are a number of barriers to NDIS participation for this group," Dr Hui said.
"It shows there's a need for better communication strategies and for more resources for advocacy support. Eligibility criteria also needs to be made clearer."
* editor: autistic people often have complex needs and miss out on essential supports.