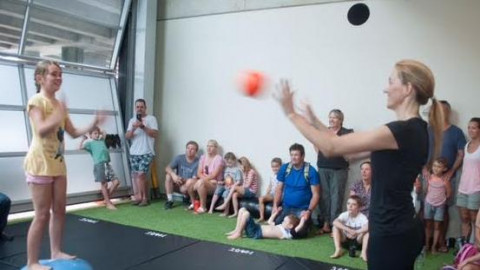 Darren Cartwright
THE $22 billion-a-year National Disability Insurance Scheme is under fire for giving approval to a US program to treat autism that has not undergone scientific trials.
The program, called Neuro-Fit Systems, has been embraced by parents, but AMA Queensland has questioned its approval by the NDIS.
AMAQ council member Stephen Withers said he was alarmed that Neuro-Fit Systems' Brisbane-based clinic, where a three-month course of two sessions per week costs $5400, had been approved as an NDIS provider, despite no published research to measure its effectiveness.
Dr Withers said the program may have merit, but without independent studies parents should be wary.
"I'm alarmed to think they (NDIS) can do that," he said.
An NDIS spokesperson said the scheme did not directly fund providers or charge to register as a provider.
But the NDIS states all registered providers "have met requirements regarding qualifications, approvals, experience and capacity for the approved supports".
Designed by former California chiropractor Dr James Costello, Neuro-Fit Systems claims to improve the "processing efficiency" between the brain and the body and can assist those suffering ADHD and Parkinson's disease.
Dr Costello said the program was based on proven scientific principles but the clinic's website states it is not "therapy" and does not require a licensed health professional.
Dr Costello said a "randomised double blind control" study had been completed and the data was being processed.
Justin Goddard brought the program to Australia after his autistic daughter Chloe underwent a three-month trial in Los Angeles.
"We saw such dramatic change in Chloe we signed up for another three-month session," Mr Goddard said.