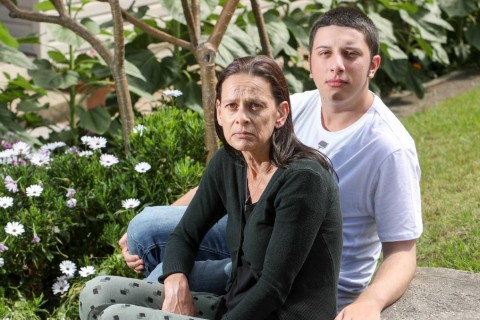 Agron Latifi
Warrawong mother Louise Jane Maffullo is at her wits end.
Her year long efforts to secure a Disability Support Pension (DSP) for her 17-year-old autistic son Bryce Maffullo have proved fruitless.
And this has frustrated Mrs Maffullo, who can't fathom how Bryce is eligible for special needs assistance at Warrawong High School but the Department of Social Services won't offer similar help.
''They make you jump through all these hoops to get them the relevant information they need but then they turn around and say he is not eligible for a DSP,'' she said.
''Apparently he is not disabled enough.
''What's the criteria now? Is it literally that you have got to be feeding them and changing them?''
Due to privacy, the Department was unable to provide details or comment on individual cases.
What's the criteria now? Is it literally that you have got to be feeding them and changing them?

Louise Jane Maffullo
But a spokesperson said the ''DSP is designed to give people an adequate means of support if they have a permanent physical, intellectual or psychiatric impairment which attracts at least 20 points under the Tables for the assessment of work-related impairment for Disability Support Pension''.
''To be eligible for DSP, the person must also be assessed as being unable to work for 15 or more hours per week, for at least the next two years, because of their impairment.''
Mrs Maffullo said this was well and good, but Bryce still needed financial assistance.
"My question is how the hell is he going to go out and get a part-time job like all his friends….because McDonald's won't employ him,'' she said.
''Bryce has autism, he has ADD, he has the rare genetic disorder called Microdeletion Syndrome, a learning disorder, motor skills disorder and a speech disorder.
''I get a bit as a registered carer but we need assistance. I don't have a car and Bryce spends most of his time home with me because he has back pain as well.
''It breaks my heart that he can't do what his friends are doing.''
Mrs Maffullo plans on appealing the decision.