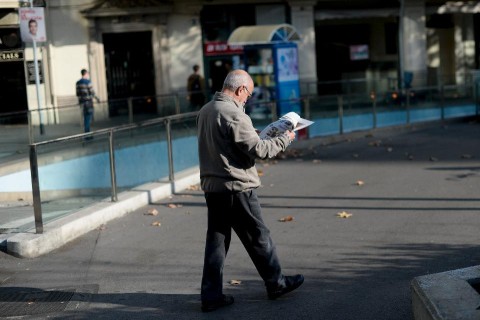 Opinion by Emily Willingham
It's a pleasure to have the abundance of choices available this year in selecting the best online places to read news and views about autism online. Some sites stand out as reliably respectful of autistic people and disability in general, and this year offered up some truly remarkable storytelling about the past, present, and future of autistic people.
I started writing online about autism more than 10 years ago. Even as the Internet and social media were emerging as a gathering place, accommodation and access point to others that autistic people had never had before, it also was a place where one could stumble at every turn onto the worst of the worst: People who brutalized children with false treatments falsely promised, news stories that infantilized, belittled and dehumanized autistic people and an incessant drumbeat of fear and paranoia about that monster, Autism.
They're still there, those stories. And I'm gonna sober up your New Year's Eve tomorrow with my 2015 list of the worst of the worst. But my sense is that the intervening decade since I began writing about autism has seen a sea change—not a tsunami, but definitely a shift in the tides of how autism and disability in general are perceived and how the news media write about it.
Is all the work of having the world recognize autistic and other disabled folks as real people all done? Nope. But it's a brave new world now in which autistic and other disabled people can and do speak for themselves, and it's definitely time to listen.
Below are a few places to go if you're interested in autistic voices and/or good, thoughtful reporting and storytelling that highlights the authentic autistic experience by featuring autistic people themselves.
Outlets that can get it right
Spectrum. In particular, check out "The Lost Girls," a story about autistic girls and women, by Apoorva Mandavilli, and Jessica Wright's piece on the fate of autism's "missing generation."
Some of the Guardian's work on autism has been good this year, including essays from autistic people giving much-needed insight into their perspectives.
Al Jazeera America has featured a series of opinion pieces from disability writer David Perry that are worth a read.
The Daily Beast, others have pointed out to me, has been doing a great job on a lot of its autism coverage, including the work of contributor Elizabeth Picciuto.
Writing like this at HuffPo (yes, I know), in which Alison Steube deftly addresses fearmongering over a recent study reporting a link between SSRIs and autism.
Here, of course, with yours truly. After all, I have been doing this for more than a decade.
The autism book to read this year is the New York Times bestseller NeuroTribes, by Steve Silberman, which recounts the gutpunching history of autistic people through the 20th century to today, with some striking revelations about the two clinicians at the center of developing the diagnosis. Another recommended read is Uniquely Human by Barry Prizant.
I could recapitulate the long list of blogs and blog posts that are worth your time, especially those by autistic people themselves, but you can find an excellent list along with other resources hereat the Thinking Person's Guide to Autism (Facebook), where I am an editor and admin.
The above is a sampling of the good and the entries to a few rabbit holes worth your time. 
from http://www.forbes.com/sites/emilywillingham/2015/12/30/where-autism-got-...