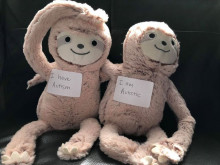 Why language matters.
Erin Bulluss, Ph.D., and Abby Witts
Language is a powerful tool; it can be used to describe the plain, the profound, and the profane. With language, we make choices not only about what we say, but how we say it. Surely we can all recall a time when we were hurt or buoyed by something said to or about us, not because of the statement itself but, rather, how it was framed.