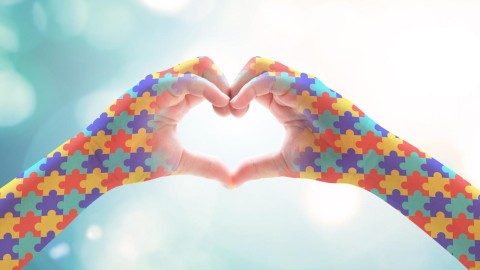 Stephen Lunn
The future of the National Disability Insurance Scheme depends on state and local governments stepping up to provide community-wide services for the millions of Australians with disability who don't qualify for the scheme, the head of the NDIS review warns.
This is particularly so for children with developmental concerns and delay, who should be receiving "foundational supports" through maternal and child health services, early childhood education and schools, Bruce Bonyhady said.
It will require the federal and state governments to reach a new intergovernmental agreement clarifying their responsibilities, he said.
Speaking to a community meeting in Geelong on Wednesday, Professor Bonyhady laid out the review's thinking ahead of its final report due in October, a fortnight after saying the $35bn a year NDIS had become a "magic pudding" for governments, service providers and some people with disability.
He told the community meeting the original design of the NDIS relied on local, state and federal governments making mainstream services in areas such as health, education and housing outside the scheme more accessible to all people with disabilities.
"But more than a decade on, the promised rollout of community-wide services and supports has barely started – because all governments prioritised the rollout of individualised NDIS supports."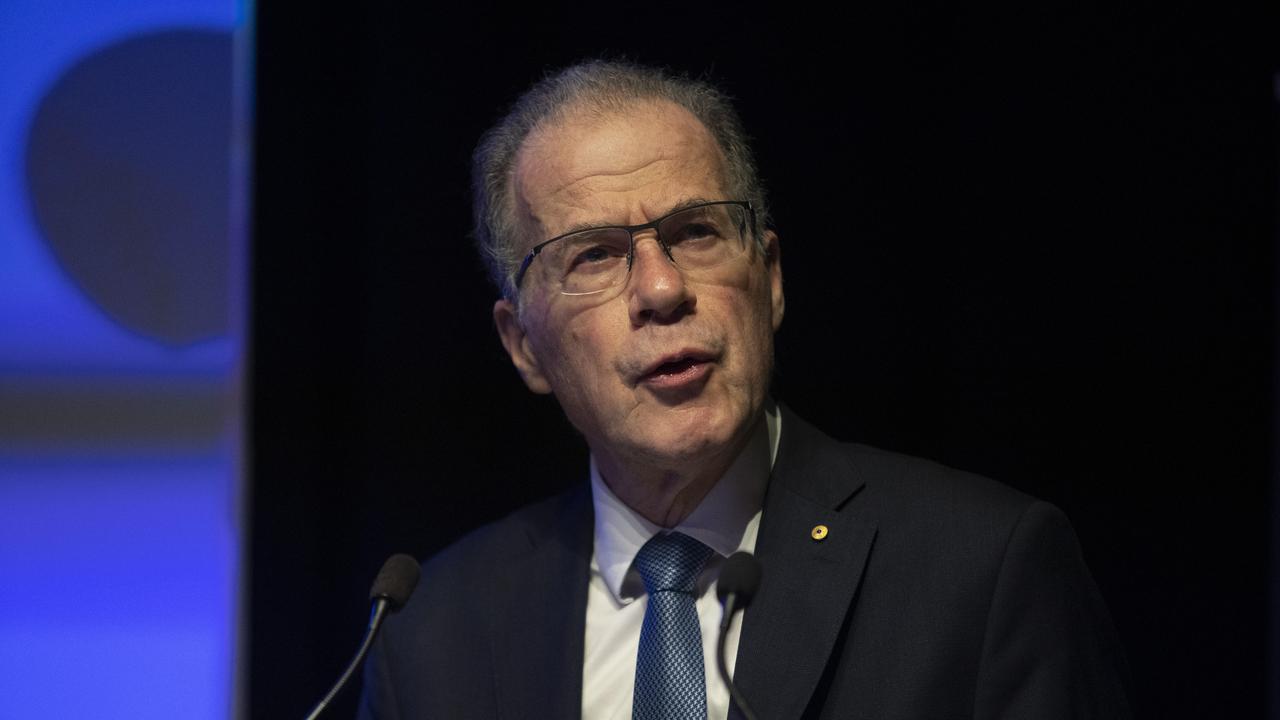 Professor Bruce Bonyhady, co-chair of the NDIS Review. Picture: Arsineh Houspian
"The review strongly believes that the fairness, trust, and sustainability of the NDIS depends on the delivery of community-wide foundational supports to the one in five Australians with disability," he said.
"This will require a new intergovernmental agreement between the commonwealth and the states and territories, with responsibilities clearly set out through multilateral and bilateral agreements."
Amid concern about participant experience and scheme sustainability, NDIS minister Bill Shorten announced a review of the NDIS to be led by Professor Bonyhady and former senior public servant Lisa Paul.
Since then the Albanese government has continued to flag cost growth in the NDIS as one of its key budgetary concerns, with projections by the National Disability Insurance Agency putting scheme costs at around $90bn in 2032. The federal government currently funds about two-thirds of the overall costs, with the states providing the rest.
With annual growth sitting at around 14 per cent, national cabinet in April stepped in to impose an 8 per cent cost growth target from 2026.
The numbers of children with a primary diagnosis of autism on the NDIS has grown faster than anticipated.
THEAUSTRALIAN.COM.AU03:18
NDIS architect praised for 'telling the truth'
Psychiatrist Dr Tanveer Ahmed praises an architect of the NDIS for "telling the truth", and outlining how many… people see the scheme as limitless. "Both sides of government have tip-toed around just the excess of the NDIS," Mr Ahmed told Sky News host Chris Kenny. "This is great More
In a discussion paper provided to the NDIS review this week the Actuaries Institute warned the scheme was "medicalising" autism and creating winners and losers among children with the condition and developmental delay. The paper noted that of the scheme's 610,000 current participants, 313,000 are aged under 18, with 75 per cent having a primary disability of autism or developmental delay. They account for almost a fifth of total scheme costs.
Professor Bonyhady told the Geelong gathering it was critical that governments provide support for children with emerging developmental delay outside the NDIS.
"Foundational supports must include much better support for children with emerging developmental concerns and delay. And those supports should be primarily delivered where children already are, in existing services such as maternal and child health, integrated child and family centres, early childhood education, and schools," he said.
"For many children, foundational supports will best meet their needs."
Professor Bonyhady said NDIS eligibility, including for children with developmental delay, should not be based primarily on a medical diagnosis, but on an assessment of functional impairment.
"(It) should be based first and foremost on significant functional impairment and need – and only secondly on medical diagnosis," he said. "This was always a key design feature of the NDIS and it remains as important today as when the scheme was conceived."
The Actuaries Institute paper noted that eligibility criteria for the NDIS to establish permanent and significant functional impairment had been "operationalised as needing a diagnosis of autism spectrum disorder level two or higher".
Despite its issues, Professor Bonyhady said the NDIS was "here to stay".
"That is what (NDIS) Minister (Bill) Shorten has said. That is what the Treasurer has said. And that is what the Prime Minister has said."
from https://www.theaustralian.com.au/nation/politics/ndis-future-depends-on-states-providing-more-mainstream-disability-support-bruce-bonyhady/news-story/7343857ac8c98d04810412bfda9379e5