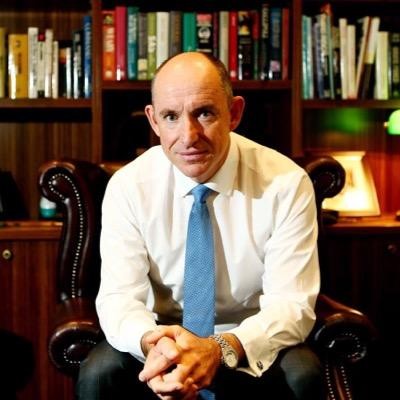 The Hon. Stuart Robert MP
Minister for the National Disability Insurance Scheme
PO Box 6022
House of Representatives
Parliament House
Canberra ACT 2600
Dear Minister The Hon. S. Robert MP
We write in response to your media release (26/6/2019): https://ministers.dss.gov.au/media-releases/4981
Autism Aspergers Advocacy Australia, known as A4, is the national grassroots organisation advocating for autistic people, their families, carers and associates. A4 is a member of the Australian Federation of Disability Organisations (AFDO). The Department of Social Services (DSS) lists A4 as a member of the Australian Disability Consortium on its National disability representative organisations page.
We note that your announcement changes NDIS Operational Guidelines. This matters because previous Minister Tehan's assured A4 "that no changes will be made to the NDIA's operational guidelines ... unless those changes are informed by research, evidence and effective consultation with stakeholders and the [ASD] community".  This Ministerial assurance was not honoured, and A4 is disappointed that it has now lapsed completely.
Limiting NDIS funded early intervention to building "on the strengths and capacity of the family and [to promote] increased inclusion and participation in a child's everyday environments" is unsatisfactory. The NDIS must support best practice early intervention for autistic children aged 0-6 years that prepares many (but not all) children for more successful education, subsequent employment and community participation. Denying autistic children evidence-based early intervention denies them basic human rights and results in substantial support costs for autistic adults.
The NDIA's ECEI Partners are not meeting the needs of autistic children. The ECEI Partners lack expertise in ASD: none of the ECEI Partners has staff trained in or who understand evidence-based early intervention for autistic children. ECEI Partners are interested in recruiting clients for their own business; their interests can conflict with the needs of their clients.
Recent AAT decisions (here and here) found that autistic children need evidence-based early intervention at an annual cost of at least $70,000 p.a., or $35,000 for six months. The plan to give an autistic child just $10,000 for up to six months invites the NDIS to provide $10,000 but "save" $25,000 by delaying funding for evidence-based early intervention for the full 6 months. The NDIS is very practised in finding numerous other ways to avoid or delay funding reasonable and necessary early intervention ... and to avoid measuring outcomes for autistic Australians. Six months delay can be very detrimental for an autistic child ... which is why the current NDIS and AAT plan review processes are so damaging.
Autistic children have complex needs. The NDIS claims it has a plethora of "pathways" for autistic children and children with complex needs. We were told recently that they have over 100 such "projects" in progress. The NDIS has not consulted ASD stakeholders about any of those 100 projects. Most of them seem to be imaginary. We haven't hear anything about the NDIA's Nardia project for a while.
The NDIS destroyed the Autism Advisor program that was part of the Helping Children with Autism package. Without comprehensive information and impartial advice, families cannot make informed decisions. There are plenty of examples of the NDIS ignoring the "needs of the whole family"; the NDIS routinely demands more than families of autistic children can achieve, such as expecting single mothers to deliver intensive early intervention to multiple young autistic children. 
A4 agrees that the NDIS will be a "game-changer" if your Government returns it to its purpose which is to support people with disability including autistic Australians to achieve their goals. Currently, the NDIS does not adequately support autistic Australians. A4 raised this issue with the Government (see letter 10/2/2019, here and here) and got no response.
If you want the NDIS to succeed, if you really want to fix it, you need to engage all parts of the disability sector. The NDIA has shown repeatedly that it simply does not have the expertise needed to succeed with the NDIS. The NDIA's secrecy and arrogance and its attitude to disability advocates are major barriers to its success.
Autistic children had immediate access to limited therapy as soon as they were diagnosed. They cannot really be counted among those "have never had any state or federal disability supports", but many of them currently cannot access reasonable and necessary support for their disability. Despite commitments to state/territory governments and to people with disability that no one would experience detriment through the implementation of the NDIS, we find that many autistic children now miss out.
A4 has a couple of questions and issues relating to your media release.
When do these measures come into effect?
What happens to a child whose plan runs out? How long does it take to get a new plan?
We hope you will be able to fix, or at least improve significantly, the NDIS. It certainly needs it.
--
Bob Buckley
Convenor, Autism Aspergers Advocacy Australia (A4)
website: http://a4.org.au/
A4 is the national grassroots organisation advocating for autistic people, their families, carers and associates. A4 is internet based so that Australians anywhere can participate.
Politicians and bureaucrats, note A4's policy on unanswered questions at http://a4.org.au/node/1419.
"The first step in solving any problem is recognising there is one." Jeff Daniels as Will McEvoy in The Newsroom.