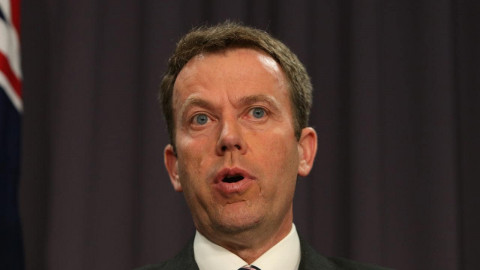 Rick Morton
An autism advisory group that will provide feedback to the managers of the $22 billion National Disability Insurance Scheme has been ­established after revelations in this newspaper of a crackdown in support.
Social Services Minister Dan Tehan announced the group yesterday following reports in The Australian that began when the National Disability Insurance Agency accidentally published a new list of conditions that gain automatic entry to the scheme and which excluded level-two autism.
The changes were written off as an "accident" but it has since been confirmed the NDIA is working on a longer-term strategy to curb the number of autism clients in the scheme, currently 29 per cent of all participants.
The agency has also targeted those aged seven to 14 years in reviews to make sure the 22,000 children in this cohort with autism, 60 per cent of whom entered the scheme automatically, still qualify for support.
"The establishment of the ­advisory group is consistent with the government's commitment to a fact-based, collaborative approach to issues related to autism and the NDIS and the NDIA's unequivocal commitment to delivering quality outcomes for all people with autism, both children and adults," Mr Tehan said.
The advisory group, which ­includes autism researchers, autistic adults and service groups, will be asked to discuss the "increased prevalence of autism" in Australia, new nationally consistent diagnostic guidelines before the National Health and Medical Research Council and new assessment tools.
"The NDIA is committed to ­ensuring the NDIS is equitable, outcomes focused and, in the interests of all participants, financially sustainable," Mr Tehan said.
While 29 per cent of all NDIS participants have autism as a primary disability, the Productivity Commission projected this figure would be just 20 per cent. Only 5 per cent of adults in the scheme have autism.
from https://www.theaustralian.com.au/national-affairs/health/autism-advisory...
---
Neither the Government nor the NDIA discussed any of this with A4. A4 is concerned that they are "cherry picking" people they can better "manage" in their "advisory group".
The NDIA's expectation/goal to achieve 20% autistic NDIS participants has massive consequences for autistic Australians: it will deny an already substantial and growing proportion of autistic people the services and supports that they need. It begs the question "why is the NDIA treating autistic people this way?"