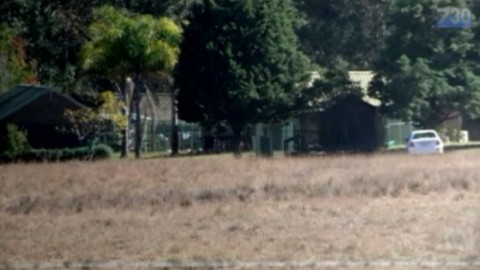 Rachel Browne, SMH
A leading disability advocacy group has demanded the resignation of the chief executive of the country's largest autism service provider in the wake of a series of allegations about mistreatment of children in its care.
The call for Autism Spectrum Australia (Aspect) chief executive Adrian Ford to resign comes as state and territory ministers fail to agree on proposed safety and quality measures under the National Disability Insurance Scheme.
One of the biggest policy reforms in generations is about to change the lives of hundreds of thousands of Australians.
The chief executive of Autism Awareness Australia, Nicole Rogerson, said the allegations about two Aspect schools in NSW and Victoria were "distressing".
In one case a boy was allegedly left in a cage-like structure at Aspect Macarthur School in Sydney's west while another Aspect school in Melbourne allegedly used a lockable box to restrain students.
"Autism Awareness Australia is publicly calling for the resignation of Adrian Ford as CEO," Autism Awareness Australia's statement read."
"It is simply unacceptable for 'Australia's leading autism service provider' to have repeated allegations of mistreatment of the individuals in their care."
Mr Ford was unavailable for comment but Aspect, which received more than $65 million in public funding in 2015, has previously stated the allegation at Macarthur was not sustained and it was cleared of wrong-doing in the Melbourne case.
"Individuals with autism under the care of service providers like Aspect deserve their absolute protection, care and respect of their human rights," Ms Rogerson said. 
Disability advocate Julie Phillips described the alleged incidents at Aspect schools as abhorrent and questioned the organisation's accountability.
"If they were aware of best practice staff would not resort to putting children in cage-like structures or coffin-like boxes," she said.
"It is clear from these actions they do not have the expertise they claim. In light of these incidents, I wonder how they get such funding."
Safety and quality measures under the $22 billion NDIS were on the agenda at the Disability Reform Council's meeting in Sydney on Friday.
Under the proposed framework, there would be an NDIS complaints commissioner who would investigate serious allegations about service providers, a registrar who would oversee the registration and monitoring of providers and a national worker screening scheme.
The framework was approved in principle by all state and territories apart from the South Australian government which indicated it needs more time to review it.
NSW Disability Minister John Ajaka​ supported the proposed framework, saying it would improve existing security measures.
"The safety of people with disability is of the utmost importance," he said. "The NSW Government believes the proposed framework will further strengthen our state's already strong safeguards, and help keep people with disability as safe as possible."
The Herald revealed on Wednesday that 1140 incidents of abuse and neglect of people with disability have been reported to the state government over the past two years but only 18 people have been prosecuted over the allegations.
from http://www.smh.com.au/national/aspect-chief-adrian-ford-should-resign-ov...
see also: