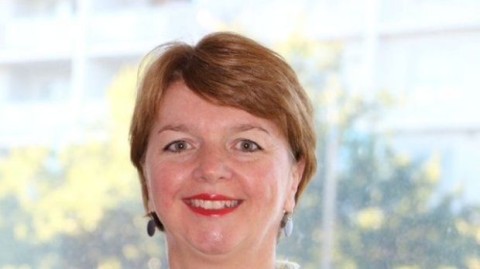 A key support service for more than 2000 people affected by autism and Asperger's syndrome has been saved by a last-minute merger after funding changes sparked by the rollout of the National Disability Insurance Scheme cast doubt over its future.
Autism Asperger ACT services are to be folded into a specialised autism unit run by Canberra-based organisation Marymead under a move hoped to bolster support for children and families. 
Chief executive Rhonda Penney said changes to the disability sector funding model had forced the governance committee to consider closing down the organisation, a move that would have been "disastrous" for families who depended on its services. 
"Small organisations are having a hard time adjusting to the new business model because previously they were funded by the ACT government," she said. 
"We had grants from Disability ACT but they weren't sufficient and it takes a while to adapt to a business model and our finance systems weren't ready for it."
The organisation's board met last week and signalled its intention to merge with Marymead, which supports children, young people and their families, to ensure services continued long-term.
AAACT will be liquidated and the merger is expected to be finalised in the next several months. 
Marymead chief executive Camilla Rowland said the continuation of autism-specific early intervention, education and support services was vitally important and the collapse of the organisation would have been highly stressful for vulnerable families.
"By transferring service delivery to us we're able to provide continuity of care and staff," she said.
"We do not want families to have that level of stress where it starts to affect their functioning as a family."
Mrs Rowland said services provided by the organisation, as well as about three full-time staff positions, would be incorporated into the specialised unit at Marymead's Narrabundah site.
"From Marymead's point of view, the services provided by Autism Asperger ACT have been important services to the community and we would not like to see those services lost.
"Marymead has been providing services to children and families for almost 50 years and has a long history of assisting people with disabilities, including those with autism and Asperger's diagnoses."
Mrs Rowland expected the merger would broaden opportunities to engage in research and develop clinical practice to better address the needs of people with autism.
It would also enable members and clients to access a broader range of locally based support and counselling services, facilities and resources, she said.
Mrs Rowland said the shift from a block funding model to individualised funding under the NDIS was affecting many small organisations in the ACT. 
She said Autism Asperger ACT was the only organisation that had been in talks with Marymead so far but said it was open to discussions with other groups to ensure services for vulnerable families in the ACT and surrounding parts of NSW were maintained.
from http://www.canberratimes.com.au/act-news...