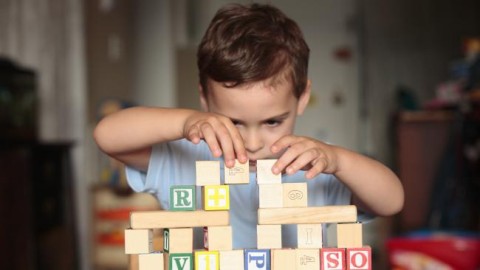 Brisbane oncologist James Morton — an authority on early intervention — told The Weekend Australian there is a "very real risk" the agency responsible for the NDIS will leave itself open to litigation if it can't settle the parameters of early intervention.
"The academics and the funding providers need to sit down and do a workshop and fix this," he said.
"There is a view in the agency that all of these children are being diagnosed and it will cost the NDIS all its funding, and that is a genuine fear. But if they sort out the baseline eligibility they will get a fairer outcome."
Among the 460,000 people the NDIS was designed to help the Productivity Commission estimated there would be about 80,000 places for early intervention therapy for children under the age of seven. These children might not need support later in life if they get help sooner.
Centrelink data from last June shows there are about 73,000 children under the age of 15 with either autism or Asperger's syndrome but the early intervention portion of the NDIS caters for young people with all types of ­developmental delays and other conditions.
Professor Morton, who established one of the nation's largest providers of early intervention, the AEIOU Foundation, said his own centres relied on stringent eligibility criteria.
"There is no blood test that you can do for it (autism) but there are clear diagnostic tests that can be done objectively that can categorise and document the condition," Professor Morton said.
"It costs about $800 to $1000 to do these tests and we presented to the Senate (joint standing committee) on the NDIS that it should look at adopting these. Medicare should expand its existing diagnostic funding to cover this formal objective testing."
Clearing up doubt about whether people are eligible for the scheme is one legal protection, Professor Morton said, but a more pressing issue is whether the scheme bosses will downplay ­evidence about treatments.
"If the testing is adopted you are going to protect the NDIS from litigation, from parents or people filing a suit for not getting what they think they deserve," he said. "Worse is if the agency doesn't inform the parents about the level of intervention the child needs in a bid to keep costs low. That will be very interesting from a point of law. There may well be a class action for the costs of autism which the NDIS did not address."
The agency is considering a ­report from a panel of autism experts which recommended gold-standard interventions which cost about $30,000 more a year per person than the agency predicted.
The NDIS Act does not exclude people from civil litigation.
Australian Lawyers Alliance director and NDIS committee representative Tony Kerin said the scheme needed to be built in a rigorous way.
"The people who run it should be as accountable as anyone else," he told The Weekend Australian. "I would agree that getting it right now is important for the sake of the scheme irrespective of potential litigation."