High needs NDIS clients risk losing their homes after a complaint to council amid claims they have been subject of antagonism from a minority of neighbours.
A GROUP of high-needs people are at risk of being thrown out of their homes after the company leasing units on their behalf was issued a show-cause notice by council.
Registered NDIS provider Aspire Allied Health has rented four apartments at the 26-unit Carwoola building on Queen St in Southport for a number of years.
Its clients living in the units include a person who is wheelchair-bound and another with high-level autism. The company also provides carers for their clients, who stay with them.
Following a complaint, the Gold Coast City Council in October issued a show-cause notice, alleging Aspire was operating a "community residence" in contravention of planning laws.
Aspire owners Wa-Eeda Ely and Devin Campbell said the complaint to council came after years of antagonism from a minority of residents at the unit block.
They allege that on one occasion a client was referred to as a "retarded c**t" and carers were told they should be "in an institution".
"Some of (the clients) have behaviours and traits that they can't necessarily manage themselves, which is why we're there to protect them," Ms Ely said.
"I had a young man living in there a year ago and he looked different because he had a lot of sensory needs and he used to flip his head around when he walked.
"And (a person) berated him for being the person who he is. ... It's been very stressful."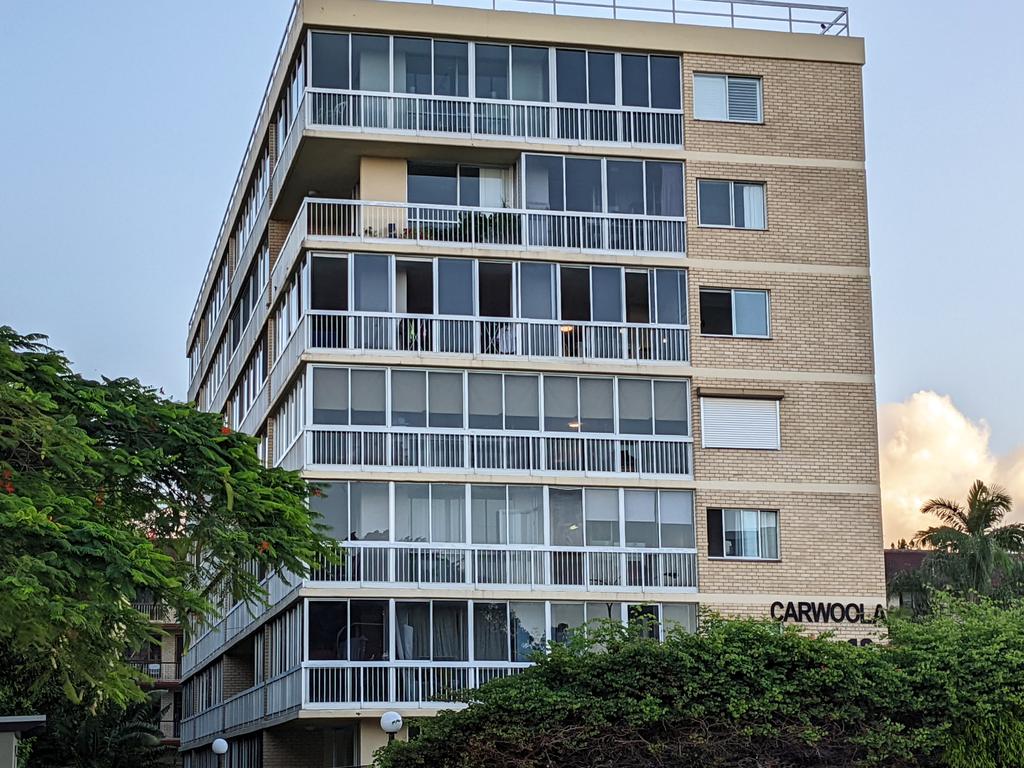 The Carwoola building on Queen St in Southport.
Mr Campbell said the majority of residents, and the owners of the four units the company rents, had been supportive.
"We've got a great relationship with most of the people in there," Mr Campbell said. "It's just certain people.
"It's just become ridiculous."
Aspire has responded to council's show-cause notice by applying for development approval – a process Mr Campbell estimates has cost them about $30,000.
"That's money we could have spent on better facilities, better activities and stuff like that," he said.
"... The show-cause notice, that's massive, it's even made the owners quite nervous.
"It's not like we've rented it out to somebody and they're running a pizza shop from the apartment. It's their (the clients') home and we provide the support."
Ms Ely also said it was frustrating to have to apply for development approval.
"We head lease the units and we provide 24-hour care. We case manage as well. We don't run a business from those units," she said.
"The argument I keep having with the body corp is, (what) if I was renting that place on my own and I had a disabled child, and I had a support worker coming in and helping me with my disabled child or with my disabled sibling?"
The Bulletin contacted representatives of the Carwoola Body Corporate, but did not receive a reply by deadline.
Council's decision on Aspire's development application is due in April.
from https://www.geelongadvertiser.com.au/news/gold-coast/carwoola-southport-ndis-clients-face-losing-homes-after-complaint-to-council/news-story/d4d65cd76b6484cfbd7ed003e8086740