Autism is on the rise among young children.
Earlier this year, a new study in the journal Pediatrics looked at more than 4,000 8-year-olds in the New York and New Jersey areas and found that autism rates have tripled over the last 16 years.
In addition, the Centers for Disease Control and Prevention released its update on autism's estimated prevalence among the nation's children. Their research is based on active surveillance across 11 monitoring sites in the U.S. for 8-year-old children in 2020.
The new report shows an increase in prevalence with 1 in 36 children or over 2.7% of 8-year-old children diagnosed with an autism spectrum disorder in 2020, and for the first time reveals higher prevalence rates among Black non-Hispanic, Hispanic, and Asian or Pacific Islander children compared to White non-Hispanic children.
That's up from a prevalence of 1 in 44 children in 2018 and 1 in 150 children in 2000. The CDC says more research is needed to understand this variation, which could be related to differences in the strategies used to identify and diagnose the condition.
In addition, some are wondering if the Covid pandemic itself (not the vaccines) potentially caused an under-reporting of autism.
"With 2.7% of children in the U.S. being diagnosed with autism, the autism community needs our support now more than ever," said Keith Wargo, President & CEO of Autism Speaks. "We continue to prioritize advocacy and research efforts to support people across the spectrum, at all stages of life and in communities around the world, but we call on the public to recognize the growing need for services and unity to achieve a more inclusive world. Together, we can make a world of difference for all people with autism."
In general, these numbers reinforce the need for services to be provided across the spectrum, particularly in diverse communities with greater prevalence.
It also is a call to action for greater acceptance and understanding of those who are neurodivergent, especially when it comes to access to care as well as diversity and inclusion in the workplace.
Understanding Autism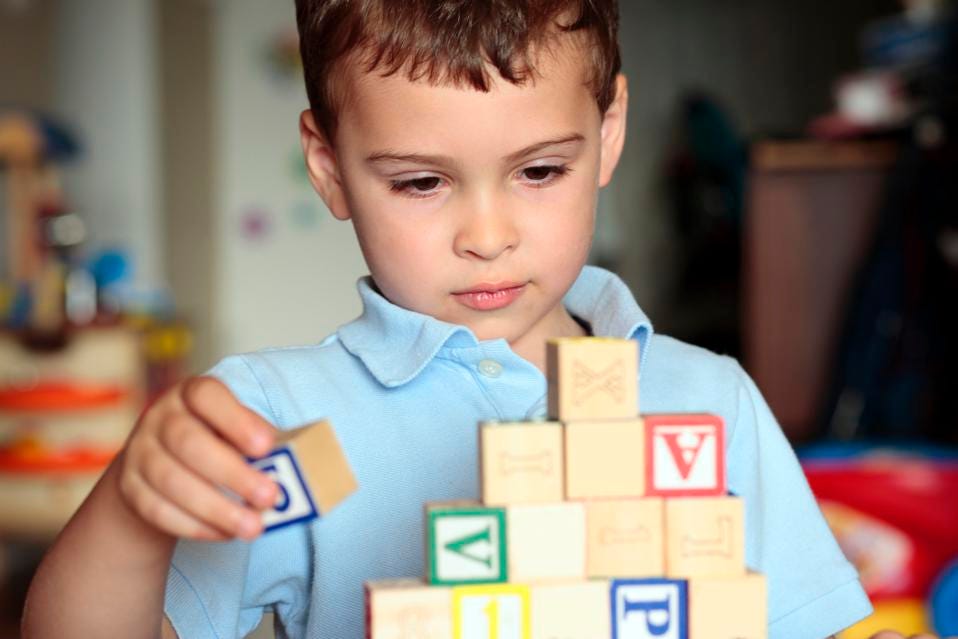 Child with autism deciding where is the best place to put his block. Shall he build it higher?
Autism, also known as an autism spectrum disorder, is defined by the Centers for Disease Control and Prevention as a "developmental disability that can cause significant social, communication, and behavioral challenges." The "spectrum" means a wide range of symptoms and severity.
Autism can be reliably diagnosed in children as young as 18 months, yet the average age of diagnosis has remained stagnant for decades at over 4 years.
Non-white children, females, and those from rural areas or disadvantaged socio-economic backgrounds are often diagnosed later or missed altogether. However, research shows that early interventions, particularly before the age of three, during a critical early neurodevelopmental period, can improve lifelong outcomes for children.
What Has Caused The Increase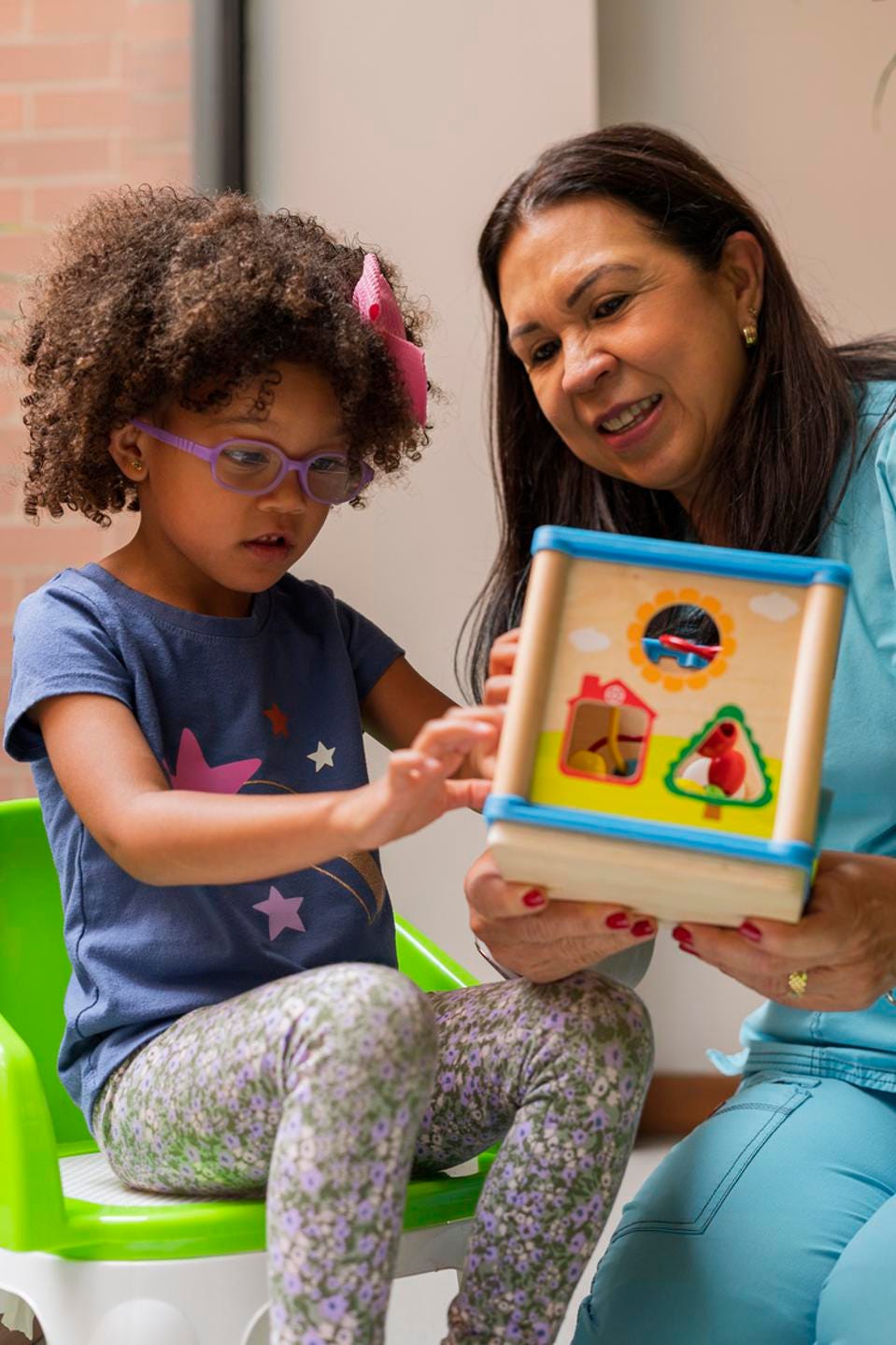 In recent years, good progress had been made in early detection of autism — an earlier CDC report found that children born in 2014 were 50% more likely to receive an autism diagnosis or special education by age 4 than those born in 2010.
"These findings are not surprising considering known social determinants such as poor awareness, poor access to care, and poor quality of care, are common among minority communities, regardless of autism status," said Andy Shih, Chief Science Officer, Autism Speaks. "There are many ways we can improve the situation, such as targeted awareness activities in these communities as well as enhanced access. For example, since the start of the pandemic, telehealth services have been more prevalent and available to families, offering more families an opportunity to access services in case they reside in a resource desert such as in a rural or minority community."
Jia Jia Ye, Founder and CEO of Springtide Child Development, believes some of the increase is due to better screening and screening tools. "It is common for kids birth to three to be screened for autism, and the tools have gotten better," said Ye. "In addition, there has been increased awareness and a reduction of stigma. People are more aware of autism thanks to wonderful organizations like Autism Speaks, and there is less fear and stigma around it. While it is still challenging, there is a lot more acceptance of neurodiversity and development."
As mentioned earlier, Autism Speaks suggests this latest research also explore the long-term impact of the Covid pandemic on the evaluation and diagnosis of ASD in the four-year-old study.
An Overview of the CDC Findings
While these numbers have increased, the positive is that there has been progress in awareness and advocacy for early identification and diagnosis among all groups. However, it also reiterates the need for a significant increase in funding for autism research and services across the spectrum and lifespan.
Key findings of this report also include:
In the U.S., one in 36 children, or over 2.7% of 8-year-old children, was diagnosed with ASD in 2020, increasing from 2018 when the estimate was 1 in 44.
The rate of autism per 1000 was higher in BNH (29.3), Hispanic (31.6), and A/PI (33.4) compared to WNH children (24.3), indicating an improvement in outreach, screenings and de-stigmatization of autism diagnosis among minority communities.
BNH autistic children were more likely than WNH and Hispanic autistic children to have a co-occurring intellectual disability. Autistic girls were also more likely to have a co-occurring intellectual disability when compared to autistic boys. Both findings indicate an undercounting of autism among BNH and female children, highlighting the need for greater research on the age at which BNH children and girls without intellectual disabilities receive autism evaluations and diagnoses.
The Covid pandemic limited data collection, potentially leading to an under-reporting of prevalence and reinforcing the need to explore the long-term impacts of the Covid pandemic on the evaluation and diagnosis of autism.
The Impact This Increase Will Have
Given this notable increase, there are concerns about ensuring enough resources to support those who need them, whether in the schools or through early intervention.
"Because of such a rapid increase in the diagnosis of autism, there is a shortage of therapists available, and waitlists are not uncommon," said Ye. "It's important to make sure you find a therapist that will be focused on outcomes. This means they will be able to achieve progress in your kid faster, which means they can serve more families over time, and their waitlists will move more quickly. They should also work well with your child's ecosystem of care — including their doctors, schools, and caregivers so that you can maximize all the resources around you."
Mr. Shih believes that while this may add to the challenges of an already stretched system, there are innovative ways to improve care and outcome. "Research has demonstrated the effectiveness of caregiver-mediated interventions or evidence-based treatment delivered by parents and non-specialists."
"This is why Autism Speaks joined forces with the World Health Organization to develop the Caregivers Skills Training program that teaches caregivers. This includes using everyday play and home routines to build their child's communication, engagement, positive behavior, and daily living skills. The virtual Caregivers Skill Training Program, or e-CST, is a self-guided platform available to anyone with an internet connection that teaches caregivers these skills."
Approaching Autism Acceptance Month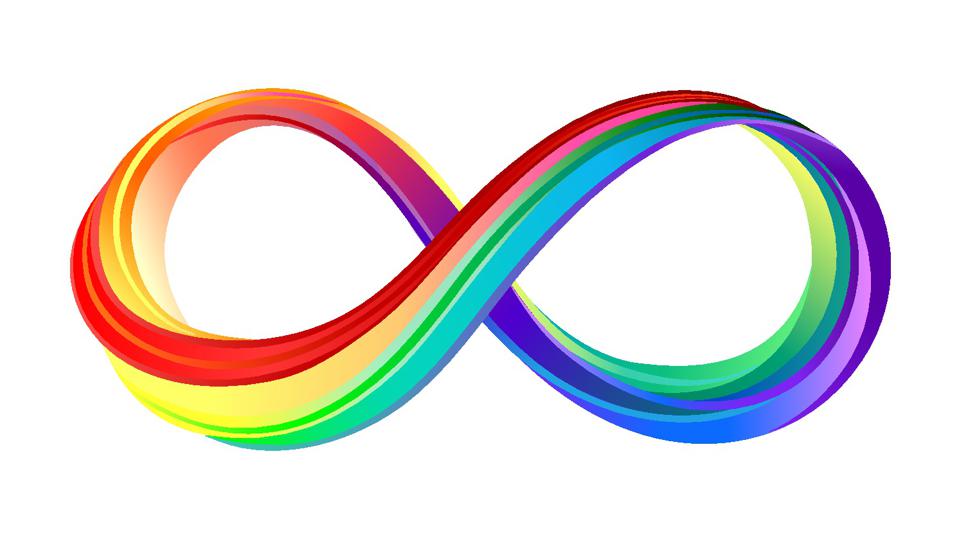 Bright symbol of infinity from plastic layers of red, yellow, green, turquoise, blue and purple ... [+]
These results indicate that outreach improved the screening rate amongst minority autistic children. In addition, these efforts also helped to destigmatize getting an autism diagnosis, especially among minority communities.
April is Autism Acceptance Month, and these topics will no doubt be further discussed and examined.
Autism Speaks asks everyone to demonstrate they are standing with the autistic community, celebrating differences and including people with autism in all aspects of society through one of the many forms of action outlined on its website.
In addition, supporters can request information, resources, and tools to engage and advocate in their community and learn about the mission delivery progress at Autism Speaks to create a world where all people with autism can reach their full potential.
from https://www.forbes.com/sites/jenniferpalumbo/2023/03/23/cdc-estimate-on-autism-prevalence-increases-to-1-in-36-children-in-us/ 
see also https://www.cdc.gov/mmwr/volumes/72/ss/ss7202a1.htm