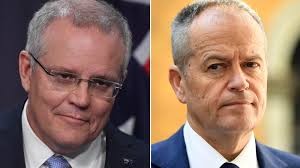 The next federal election is May 18!
Both A4 and the Australian Autism Alliance have produced material that improves awareness of ASD-related issues ahead of the coming federal election.
A4 encourages autistic people, their families, carers, ... everyone who wants better outcomes for autistic Australians, to share these documents with candidates in the coming May 18 federal election.
You can make a difference! The easiest thing to do is write to political parties: send them (electronic) copies of the documents below and ask them to tell you what they are doing to address issues that are crucial for autistic Australians.
To do more, find out who are the candidates in your electorate and the senate candidates in your state and email them copies of the documents below. Even better, make and appointment to meet them and tell them how better supports would improve outcomes for you personally. It is especially important to raise these issues with the candidates that you expect to vote for.
Be prepared to talk to any candidates or their representatives that you might bump into in the run up to the election; take the opportunity to raise ASD-related issues. They will be out and about wanting to talk to people. Use opportunities as they arise.
Encourage your friends to be involved as well.
You can visit the Australian Autism Alliance webpage to see details of their campaign.
Update
Progress is being made on having a federal Royal Commission into violence, abuse and neglect of people with disability.