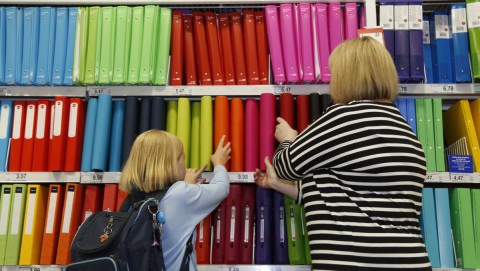 Donna Sharpe
A Maitland mother has gone to the Human Rights Commission claiming her special needs child has been bullied and discriminated against because of a massive gap in the education system between children with and without disabilities.
The mother, Robyn, who requested we only use her first name, said her son, 13, had been the target of discrimination, excluded from school excursions and continually bullied.
The boy suffers Dyspraxia, a neurologically based developmental disability which is present from birth and similar to autism.
She said her son is not severely impaired and can function in mainstream schooling as long as the proper resources and support are available to him.
Robyn is frustrated because her attempts to meet with school representatives have fallen on deaf ears and she is constantly contacted about her son's behaviour.
"The school said he was a risk to himself, students and teachers. There was nothing put in place to support him and there are so many other children in the same boat suffering as he is," she said.
There are days when Robyn takes her son to school but will sit in the car park because she knows that by 9.15am, she will get a call to say come and pick him up.
Robyn moved her family from Sydney to Maitland several months ago for a lifestyle change and to give her son who has entered his first year of high school, a fresh start in a mainstream school.
"The Sydney primary school he was enrolled in was phenomenal, working intensely with him, working together with us too as a team. He ended up a role model, started to learn and was thriving," the mother said.
The mother said she could have sent her child to a special needs school in Maitland but said it is a school for children with "very severe disabilities". "We need more resources in mainstream schools to capture those in the middle like my son."
Children with Disability Australia CEO Stephanie Gotlib said all schools should have the skills and spaces to adequately meet the needs of children with a disability. "The best education outcome is around inclusive education. Every child should have the right to go to school," she said. The CDA has made a submission to a Senate inquiry into the current levels of access and attainment for students with disabilities in the school system.
Children with Disability Australia CEO Stephanie Gotlib.
Ms Gotlib said the system fails to meet the needs of students with disability. She said the submission demonstrates the critical and urgent need for reform. "Students with disability can experience a culture of low expectations, inadequate resources and funding for educational support, exclusion from class participation and extracurricular activities, abuse and bullying. Research has found overwhelming benefits of inclusive education for students with and without disability over and above models of segregated and integrated education."
NSW Teachers Federation regional organiser Jack Galvin Waight said teachers and schools are doing the best job possible with the resources and support they have. "The main issue is that students with disabilities and schools are not receiving appropriate funding from the federal government," he said.