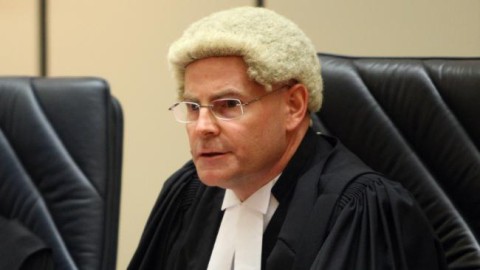 A DISTRICT Court judge has been criticised for deciding a man with Down syndrome did not need a share of his father's estate because he could not go to the pub, races or the movies.
The Court of Appeal said Brisbane Judge William Everson's refusal to sanction an agreed settlement of $140,000 for John Abrahams denied him natural justice and a right to respect.
OPINION: Judges can be out of touch
The judge said Mr Abrahams, 46, who was left nothing in his father's will, had a life expectancy of only 10 years and said "the state looks after people with disabilities".
Judge Everson's decision to deny Mr Abrahams the money, despite three of his siblings agreeing to it, has been slammed as "shocking and extraordinary" by disability advocates.
Mr Abrahams, who has multiple medical conditions, lives on a disability pension in a shared home, with few personal items and has only $21,472 in assets. The Public Trustee asked the judge to sanction the agreed settlement.
James meets the Wiggles
Court of Appeal Justice Margaret McMurdo, Justice Ann Lyons and Justice David Boddice said Mr Abrahams had not been afforded natural justice, and overturned Judge Everson's decision.
"The primary judge failed to recognise that (Mr Abrahams) has the same basic human rights as anyone else and that he has a right to respect for his human worth and dignity," they said.
"That dignity would be enhanced by extra financial assistance to provide him with new clothes and furniture, including a functional television set."
A lawyer told the judge Mr Abrahams could live for another 20 years.
"Well I think, where he's morbidly obese and he has other health issues, I think the high side of that is probably being a bit optimistic. But I don't want to sound overly cynical," the judge said.
Father-of-five Robert Abrahams said in his will that another son, Richard, had "stolen" $150,000 that he and his wife had set aside for John, the court heard.
The appeal court judges ordered John Abrahams receive $140,000 from the estate.
Disability advocate Jeremy Ward said Judge Everson's decision revealed "a deep discrimination against people with disabilities".
"He could not conceive that a person with Down syndrome could lead a life beyond being cared for in an institutional group home," Mr Ward said.