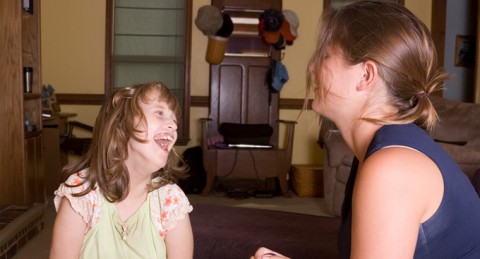 GP and autism advocate Dr James Best believes the guideline will prove helpful for patients, their families, and the GPs and other clinicians conducting assessments.
Autism spectrum disorder (ASD) is not uncommon in Australia, and diagnoses are on the rise – about 164,000 people across the country have ASD, a 79% increase* from 2009.
Despite these numbers, there has not been a consistent national approach to the diagnosis of the disorder, which has meant uncertainty for patients and clinicians.
'Autism is a clinical diagnosis. There are no blood tests or scans you can do to say whether someone has it,' Dr James Best, a GP with a special interest in ASD, told newsGP.
'And because of that, there has been a lot of variability from state to state and even within states of what process was being done and for which people.'
A national guideline for the assessment and diagnosis of autism spectrum disorder in Australia (the guideline), developed by the Autism CRC Knowledge Centre after a consultative process involving a wide range of relevant contributors including governmental, medical and consumer groups, was released earlier this week.
The guideline, which outlines a step-by-step best-practice process supported by case studies and templates, is designed to help remove confusion and promote clarity regarding ASD diagnosis.
'There is a flow where you can have what's called a single-clinician diagnostic evaluation; it's fairly clear that there is or isn't a diagnosis,' Dr Best said.
'And if there is some uncertainty there, it can then be ramped up to a consensus team diagnostic evaluation where a whole multidisciplinary team are involved.'
In short, health professionals and patients will be on more certain diagnostic ground.
'If you have a large variability in what happens once you refer somebody for assessment, you don't know what's going to happen to your patients,' Dr Best said.
'But now we're all very clear what processes get followed and what people should be involved – this gives a level playing field to all individuals.'
Dr James Best believes the new guidelines provide 'much-needed clarification of the diagnostic process' of autism spectrum disorder. 
According to Dr Best, the guideline is not intended to change the definition of autism.
'We already have the DSM5 [Diagnostic and statistical manual of mental disorders, 5th edition] definition of what is considered to be autism. It's not changing that,' he said.
'What these guidelines do is give a very clear process to what the diagnostic process involves, what information is required, and how that information is used.'
As to the perhaps controversial question of whether the guideline will aid in helping people with ASD access funding to the National Disability Insurance Scheme (NDIS) or other agencies, Dr Best regards this is as a related, but different, issue.
'It needs to be understood that, with autism, there are often many co-diagnoses, so an individual's needs are determined not only by their autism but by some of their co-diagnoses as well,' Dr Best said.
'In terms of the way this will interact with requirements for NDIS and other funding streams, this is a separate question.
'Because the amount of funding required goes with a whole lot of other variables; not only the level of autism, but how old the patient is, what gender they are, where they are located geographically and their family situation.
'So all of their requirements really should be put into the pot to establish an individual's needs.
'It has been stated by Professor Andrew Whitehouse, Chief Research Officer at Autism CRC, "It's not so much about what an individual is. It's more about who they are and what they require".
'Ultimately, in Dr Best's opinion, the guideline will be helpful to all people involved in the diagnosis journey.
'The guideline provides a much-needed clarification of the diagnostic process and will make life easier, not only for those people and their children who are undergoing the diagnostic process, but also those conducting it,' he said.
from https://www1.racgp.org.au/newsGP/Clinica...
---
* Editor's note: The ABS estimate of the number of autistic Australians was 164,000 in 2015. The same series of surveys estimated 115,400 in 2012 and 64,600 in 2009. That is an increase on 42% from 2012 to 2015 and 154% from 2009 to 2015. There is likely to have been a substantial increase since 2015 to 2018 when this article was published.