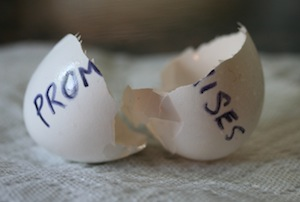 The National Disability Insurance Agency (NDIA) adopted a flawed approach that blames parents implicitly for their child's autism and poor long-term outcomes. The NDIA is charged with funding early intervention for children with disability … and "disability" includes autism spectrum disorder (ASD). The NDIA's Operational Guideline – Access – Early Intervention Requirements can be downloaded here.
As well as describing the NDIA's eligibility criteria for ASD as gobbledygook (see here), community members regards the NDIA's approach to Early Intervention for children with ASD as flawed. The NDIA adopted the "Seven Key Principles" approach described in a document from a "Workgroup on Principles and Practices in Natural Environments" (see download page here)
There are strong feelings in the the ASD community that the principles the NDIS suggest/adopted are dangerous, misleading and offensive. The NDIA's early intervention principles ignore the relevant science and deny children effective treatment for their ASD. Clearly, the principles were written by someone/persons who are not informed about intervention, treatment or the science of intervention for ASD. Members of the ASD community are deeply disappointed that this document is used as the NDIA's official position on early intervention related to ASD.