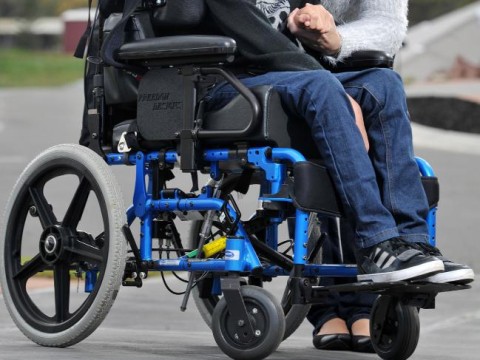 CHILDREN with disabilities are being let down by Tasmanian schools, says a report.
The Ministerial Taskforce report, obtained by the Mercury, urges the full take-up of the Gonski funding principles.
It outlines several concerns:
A "CRISIS response" facing families when trying to enrol their children.
SOME principals are unaware of legal obligations in educating children with disabilities.
MANY children are largely taught by teacher assistants.
FEARS of more children in eSchool or in school part-time.
A RISK of families opting for home schooling without the necessary skills.
The long-awaited report, ­titled "Improved Support for Children with Disability" (report and media release), says families face their first challenge before children have even started school.
"A number of the situations considered by the taskforce ­indicated a crisis response to the prospective ­enrolment ... rather than an active management and support approach," it says.
Schools do not have the skills or processes to do this ­effectively. Schools and school leaders have a variable understanding of legal standards, funding and obligations.
"This results in the experience for the student, the student's family and the school being a negative one, fraught with tension and, in too many instances, failure."
The report also identifies inconsistencies in enrolment.
"Of concern is the apparent growing number of students with disability being directed into eSchool and part-time attendance, the risk of families opting for home schooling even if they lack the necessary skills ... and dual enrolment between mainstream and special schools," it says.
Its recommendations include that the federal and state governments make public full details of all funding allocated to students with disabilities.
Schools should develop a way of measuring how "disability ready" they are and to make public data including ­exclusion and expulsion.
A government spokeswoman said: "The Government has yet to formally consider the report and its recommendations and will do so in due course, recognising that this is an important issue."
from http://www.dailytelegraph.com.au/news/na...
---
Will Hodgman
Premier of Tasmania
19 August 2015 
Jeremy Rockliff, Minister for Education and Training
Ministerial Taskforce Report
I welcome the Ministerial Taskforce's report into Education for Students with Disabilities that has been released today and I am pleased to announce we are investing an additional $1 million to implement recommendations.
The Hodgman Liberal Government is committed to ensuring every Tasmanian student can achieve in an inclusive environment that is responsive to individual needs.
This is why one of my first actions as Minister was to appoint this Taskforce, which has worked hard over the past year. I know a number of parents and teachers believe we can do better to meet the needs of  children, and I agree.
The report acknowledges the significant work that is already being undertaken by our educators, families and support services and has also identified opportunities for change, including:
Ensuring all schools are ready and responsive to the needs of students with disability;
Providing ongoing professional learning with a focus on inclusive education qualifications;
Developing a partnership that recognises and values the expertise of families;
Taking a holistic view of the range of resources available to support schools; and
Improving the monitoring, assessing and reporting of individual student's progress.
We are taking immediate action to invest up to $1 million to implement the following recommendations:
Provide incentives and scholarships to increase the number of teacher and teacher assistants with recognised formal education qualifications;
Implement a pilot project in a number of schools to trial practice models for support staff and classroom teachers to more effectively work together to improve student learning; and
Provide access to Family Partnership Training, to assist school communities to partner more effectively with families.
We will continue to work with community as we consider the remaining recommendations.
As a Government we have already invested an additional $1 million to bring the total disability funding in 2015 to $71.9 million; the $1 million for the Taskforce recommendations is in addition to this.
We have also established an autism-specific satellite unit at Lindisfarne North Primary School, and we are investing more than $6 million in new infrastructure to ensure students with a disability have the best learning environment for their individual needs.
I would like to sincerely thank the Chair of the Taskforce, Cheryl Larcombe and all the Taskforce members for their dedication to bringing positive change for students with a disability.
More Media Releases from Jeremy Rockliff
More Media Releases from the Minister for Education and Training