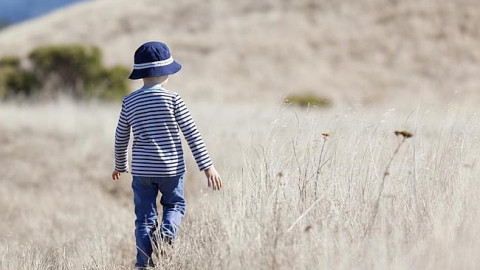 When two Labor governments sat down to put flesh on the bones of an agreement to roll out the $22 billion national disability insurance scheme in South Australia the numbers of participants provided were demonstrably false.
The state insisted only 5085 places were needed. It could not afford to go any higher but it knew the federal government would bear the full cost of any overrun if the signed agreement was exceeded in any way.
Here is something else it knew: every single one of those places bar 55 would be taken up by children with autism. South Australia has some of the best records on autism in the country and it knew how many were out there, despite later claiming to be surprised.
"We knew those numbers were completely wrong at the time but not only did they (the decision-makers) not ask anybody, but when they were told they completely ignored it," Autism Aspergers Advocacy Australia (A4) convener Bob Buckley says. "And all of this was before we even realised the rates of autism diagnoses were rising."
When the NDIS was first conceived it was designed as an economic and insurance model that would provide uncapped support to people with severe and profound disabilities to allow them to live their lives, and even to work.
A person could have a state-of-the-art wheelchair provided and modifications done to the home, or those who require support to get in and out of bed or to prepare meals could hire a worker for the requisite number of hours.
In its 2011 report, which formed the basis for the scheme, the Productivity Commission recommended about 80,000 places for early intervention for developmental delays out of a total of 410,000 NDIS places — later bumped up to 460,000. This was intended to break the "crisis-driven" model of disability services.
These packages would be provided particularly to children who, with therapy and support, could go on to live relatively productive lives, potentially without the need for more support as they aged.
All these plans were made around the time dramatically rising rates of autism diagnoses were becoming apparent. But few could agree then, and few do now, about why this was happening.
The PC privately told one advocate it believed the spike in diagnoses were the result of a $190 million Howard-era program called Helping Children with Autism, which was largely delivered under the subsequent Labor government.
Autism Spectrum Australia clinical psychologist Vicki Gibbs says this is a well-known effect in the sector. "Sometimes when there are funding implications where children will get help with one label but not with another, then clinicians assign a primary label," she says.
This happened in the US, where many people with autism were assumed to have intellectual disabilities until a change in the psychological bible, the Diagnostic and Statistical Manual of Mental Disorders (DSM) made autism a primary disability.
So, as autism rates rose the rate of special-needs students fell.
In the US in 1975, just one in 5000 had autism diagnosed but this rose sharply to one in 150 by 2002 and hit one in 68 by 2012. There is every indication it has risen again, although predictions for the latest DSM-V manual are that rates will level off, or perhaps even decline, in time.
"It is too soon to say what effect DSM-V will have on diagnoses, it only came into effect last year," Gibbs says. "What we do know is that over the last 10 years more people have been diagnosed in Australia than in the 10 years before that."
Some pediatricians say autism became the new attention deficit hyperactive disorder and that changing mores meant the pathologising of "quirkiness" and social awkwardness.
When children are diagnosed with autism they have to have two sets of behaviours: differences in social interaction and evidence of "restricted or repetitive" behaviour.
There is a constant refrain: nobody knows how many people have autism in Australia.
In 2009, there were 64,400 Australians with autism spectrum disorder and in 2012 this had climbed to 115,400. The indications are that about one in 100 Australians has it, and about 2 per cent of school-aged children.
The pediatrician caseload for autism has tripled from 5 per cent of first-time visits in 2008 to 15 per cent in 2013.
Despite this, Assistant Social Services Minister Mitch Fifield is sticking by the original projections for the NDIS.
"The agency actively monitors all aspects of the NDIS, to ensure it remains within the funding envelope and on schedule," he says.
"The budgeted figures for the NDIS nationally are based on the Productivity Commission's estimates of the NDIS-eligible population.
"The Australian Govern­ment Actuary verified those figures, and the NDIS actuary has confidence in them.
"While the fundamental errors in the original projections provided by the South Australian government are well documented, in states where the bilaterally agreed figures for the trials were based on the Productivity Commission figures, the number of people applying for the NDIS has been consistent with the Productivity Commission figures.
This provides confidence in the overall participant estimates," Fifield says.
Autism is the largest single category of disability in the NDIS, accounting for almost one-third of thousands of participants across all trial sites.
Bob Buckley has been asked to be a part of the agency's "secret" autism working group, which is navigating the scene behind closed doors, for now.
"The agency has always believed that autism is massively over-diagnosed," he says.
"Large chunks of the disability sector believe that, too. There is this prejudice and bias in much of the sector that has been there for a long time, because for a long time autism has been excluded from everything."
Autism Spectrum Australia chief executive Adrian Ford says it is his understanding the agency is totally committed to early intervention, both in an economic and investment sense, but that decisions around the funding for the scheme are ultimately made higher up.
"There will have to be political decisions around the investment in an NDIS," he says.
"There is still work to be done over the coming years to figure out what this looks like, in terms of the numbers with autism. I suspect it will take a little while and may not even be fully known, even when the rollout is complete. "This is an international experiment being implemented at a pace unequalled in the world."
Autism Awareness Australia chief executive Nicole Rogerson says the agency needs to make up its mind about whether it is going to fund early intervention properly or by half measures.
"I hear terrible stories coming out of (the trial site in) Geelong. Planners there are very invested in kids getting low hours and parents being left with the pressure," she says.
"If it rolls out nationally the way we are seeing in Geelong I am incredibly fearful for kids. If a child hasn't met their developmental milestones, we grown-ups have to help them get there.
"You know, parents don't all have Munchausen by proxy syndrome. They're not making this stuff up."
While the agency and Fifield both claim children with "slight learning needs" are not "expected" to be eligible for the NDIS, there are children with mild speech and language delays accessing the trial in South Australia who are not diagnosed with autism.
In the 2000s autism experienced an explosion in schools and some pediatricians admitted to "stretching" criteria in order to achieve an ASD diagnosis, which attracts funding in the education system.
In Queensland in 2010, the rate of autism was one in 50 when around the world it was closer to one in 160. This was due to a stampede for schools funding. When he was minister for education in the Goss state government in Queensland, Dean Wells lobbied for a funded autism scheme in schools, which helped produce the blowout in diagnoses.
He later recanted from his fervour. "It's a mass defamation of an innocent generation," he told this newspaper in 2010.
"It is driven by the fact that to get resources out of the Department of Education you need to get a diagnosis."
Former Labor disability reform minister Jenny Macklin, who delivered the NDIS legislation, has urged both the South Australian government and the commonwealth to sort out its issues.
"We know that the NDIS is transforming the lives of people with disability every day," she says.
"Of course, we also know that as with any reform this large there are always going to be some issues. This is why we the NDIS commenced with trials, so that any issues could be identified, addressed and inform the broader roll out."
For Autism Awareness Australia's Rogerson, the way forward is simple.
"This is not a welfare scheme. This early intervention will help produce taxpayers down the track," she says.
"It is a nonsense to pretend we didn't know or couldn't know about the numbers coming down.
"If the NDIS backs away from this, fine, but don't you dare pretend this is a clinical decision — that is a funding decision."
from http://www.theaustralian.com.au/news/inq...